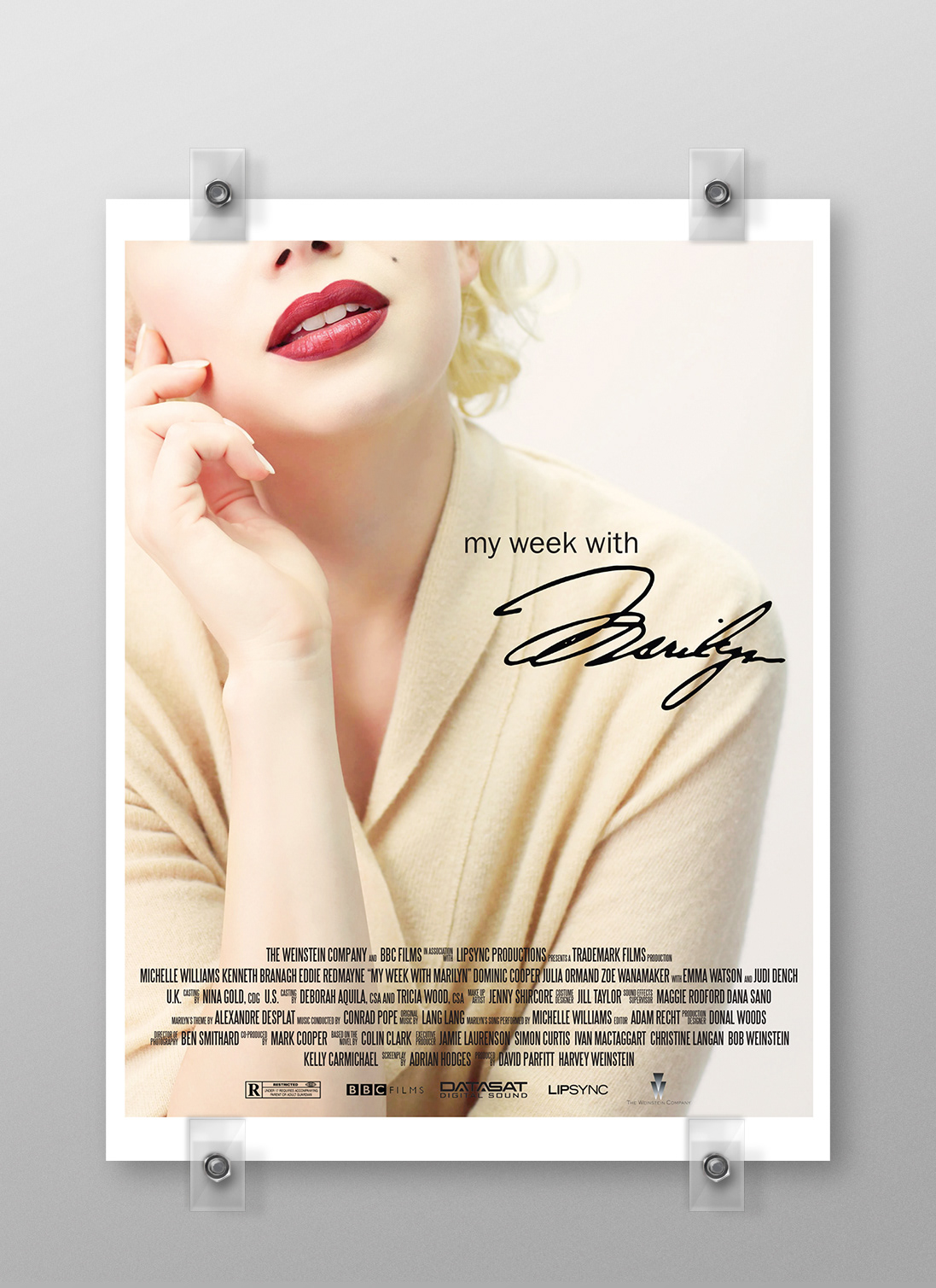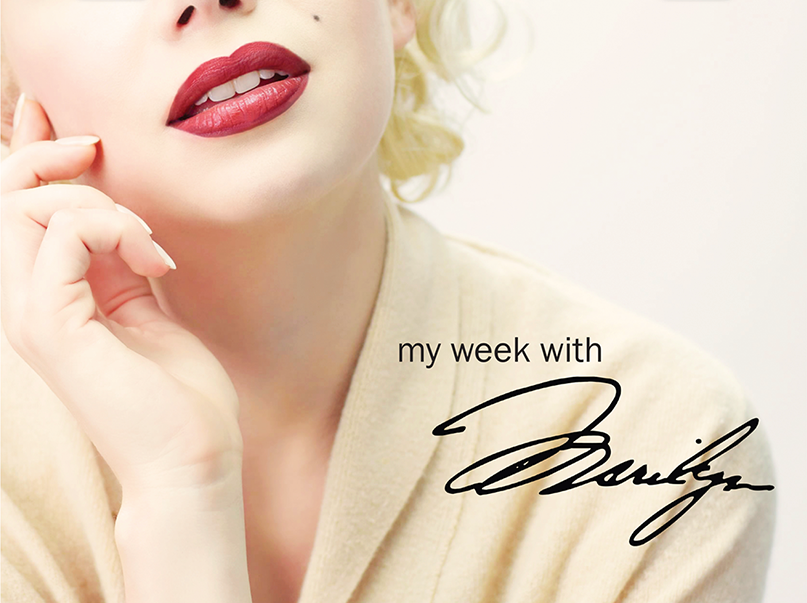 For a Visual Communications course, we were instructed to rethink a film poster design. I chose

My Week with Marilyn

, a 2011 drama film with a glimpse into the life of Marilyn Monroe. Using one of the films advertised photos, I wanted the focus of this poster to be Monroe's elegant beauty and her iconic signature.