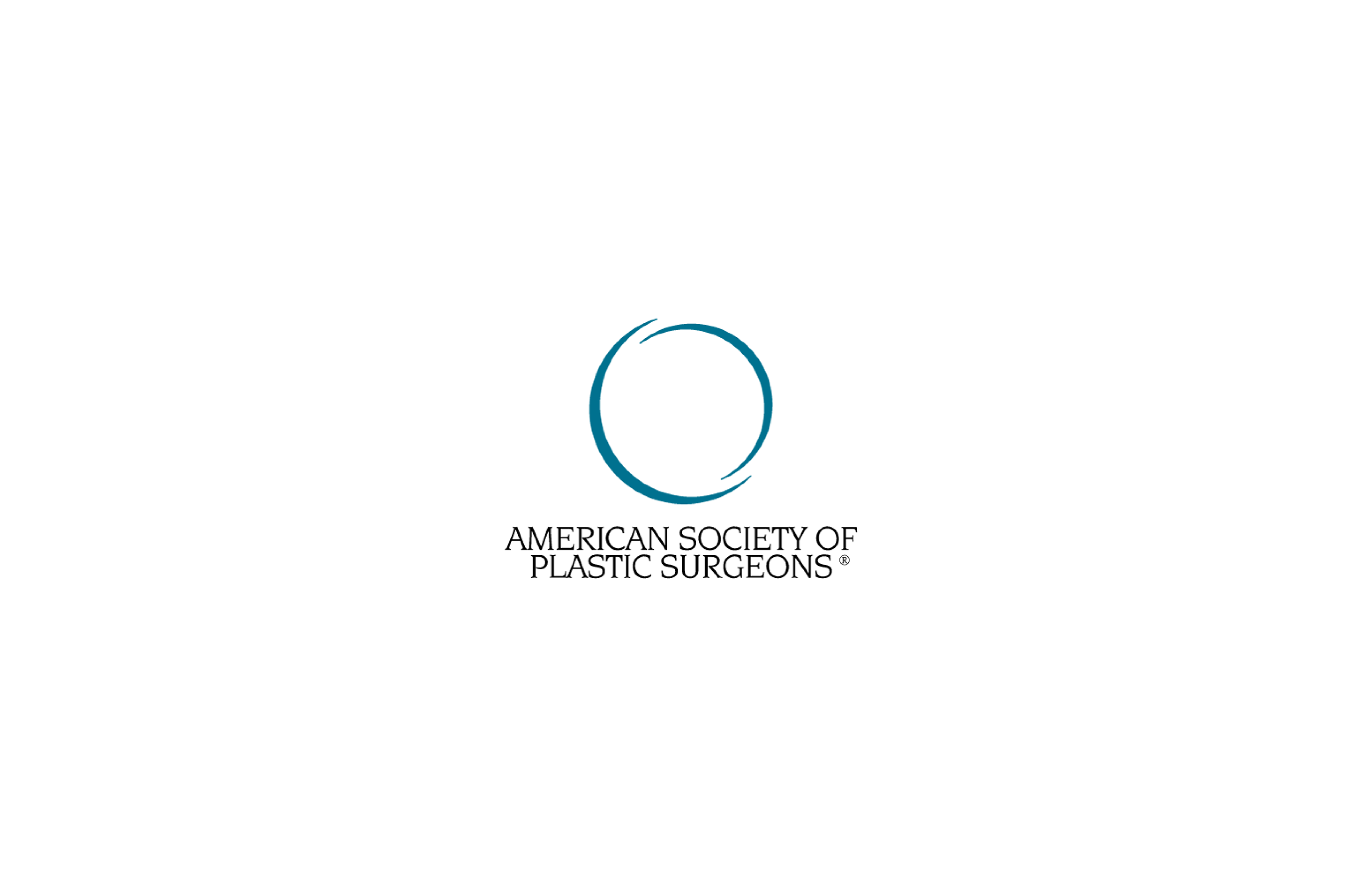 American Society of Plastic Surgeons
ASPS is a global institution and leading authority on cosmetic and reconstructive plastic surgery. Working closely with ASPS's internal marketing team, Zeller Marketing & Design helps create collateral for many of ASPS annual events, including Reboot (Interprofessional Practice Management Workshop), The Breast Surgery and Body Contouring Symposium (BSBC) and Plastic Surgery The Meeting (PSTM). Using their structured brand guidelines and working with the established theme for each event (created by Jen Walker, Senior Designer at Zeller), I worked on marketing materials, both digital and print, for these events.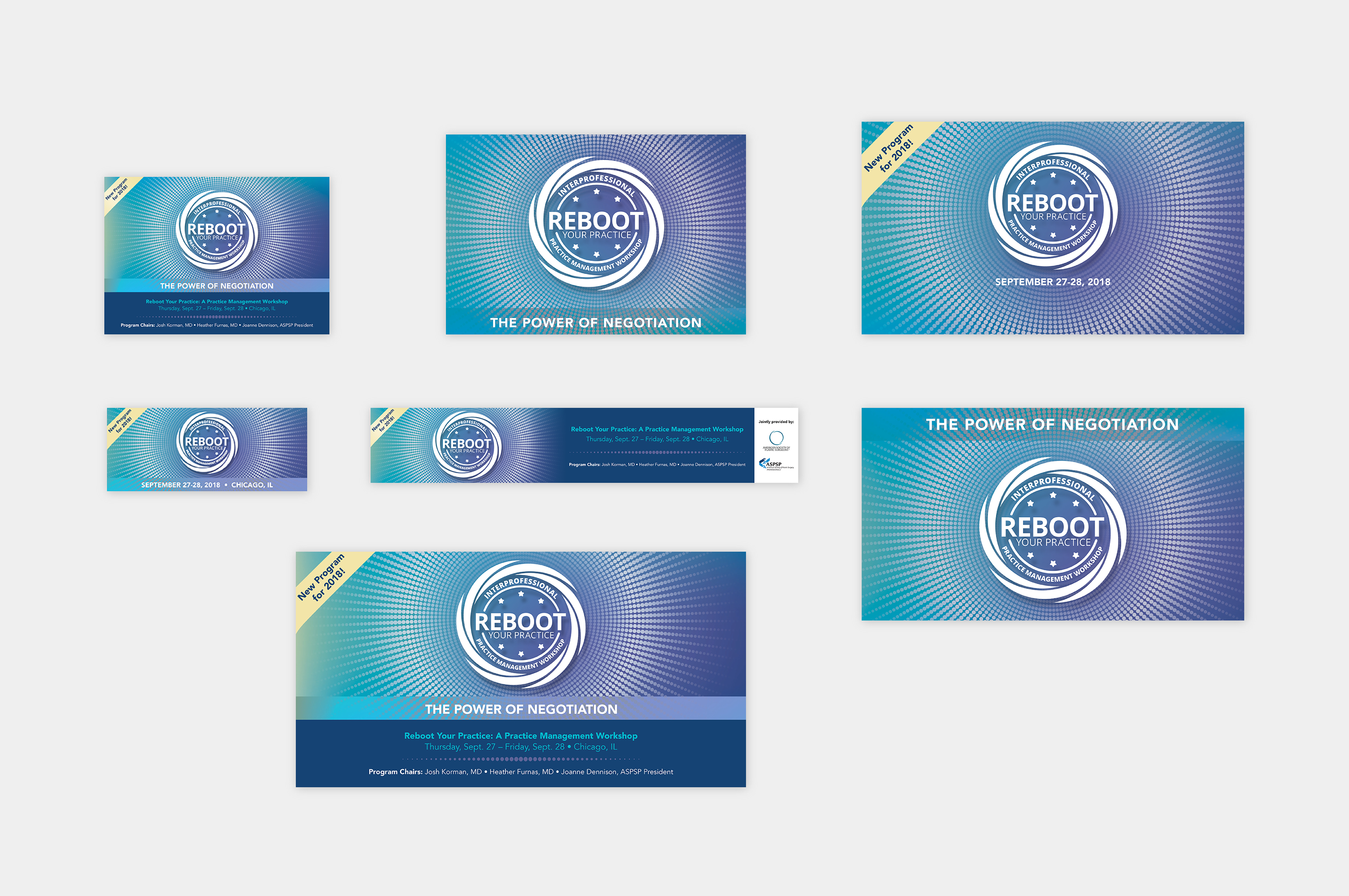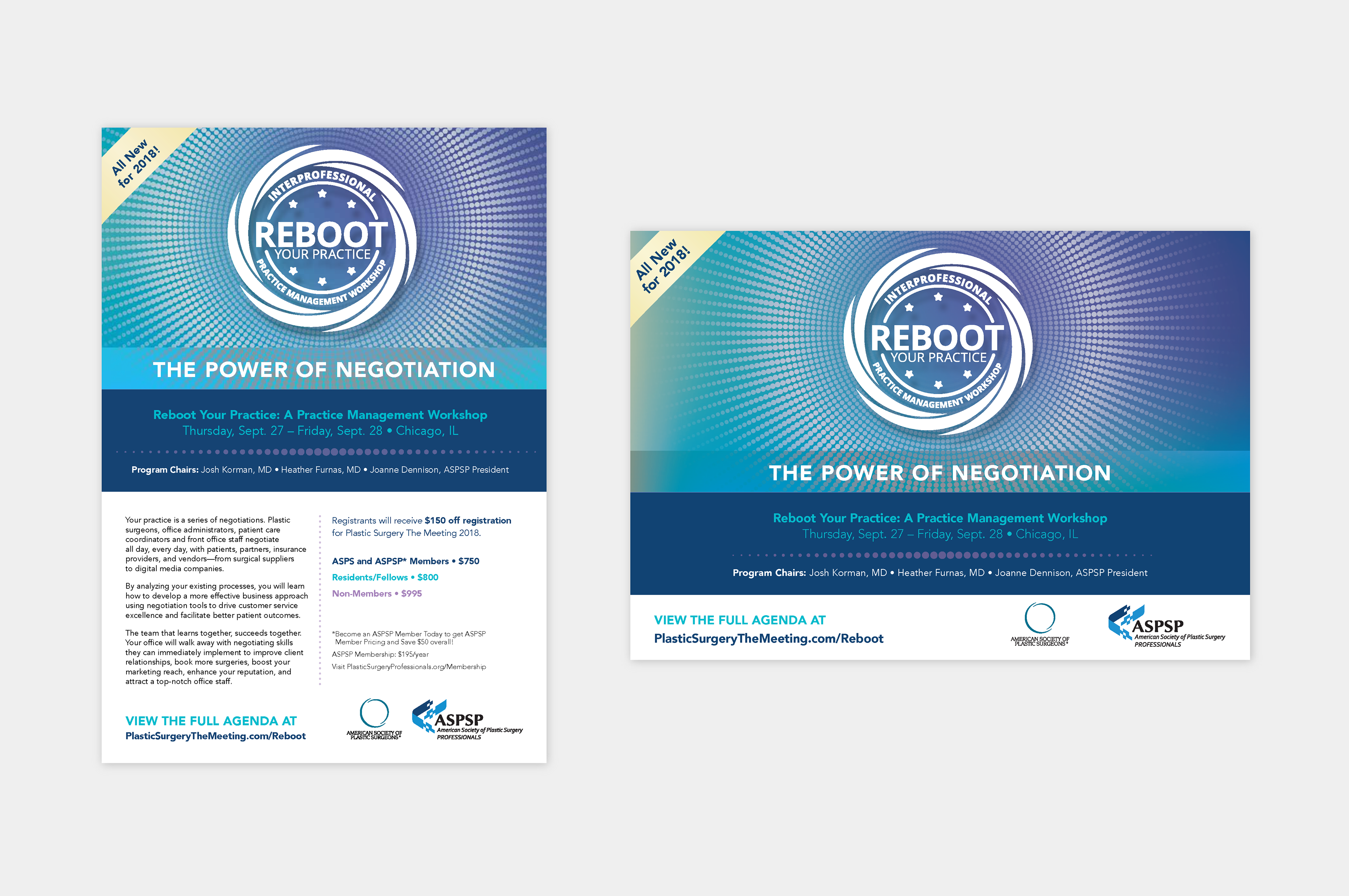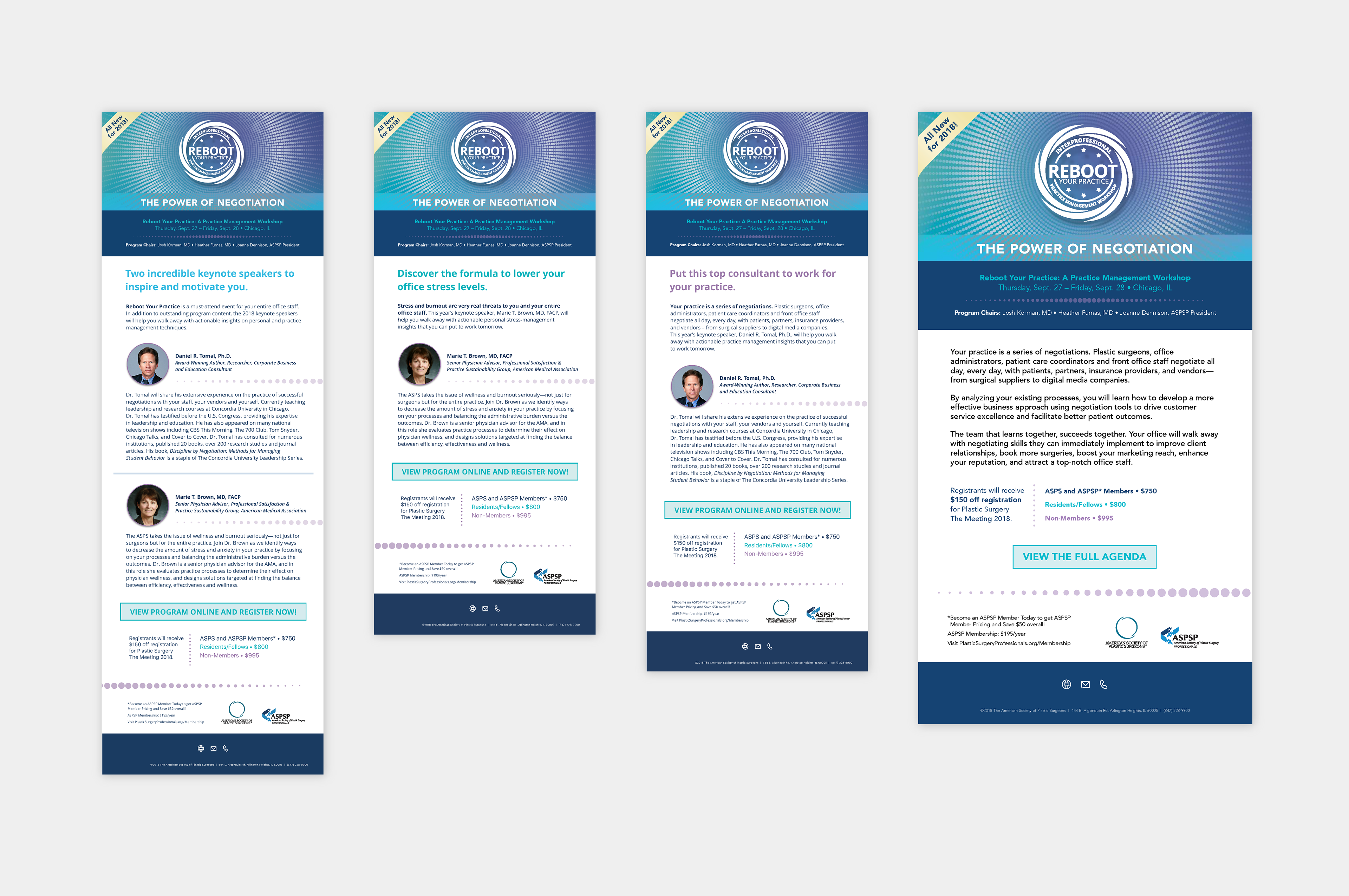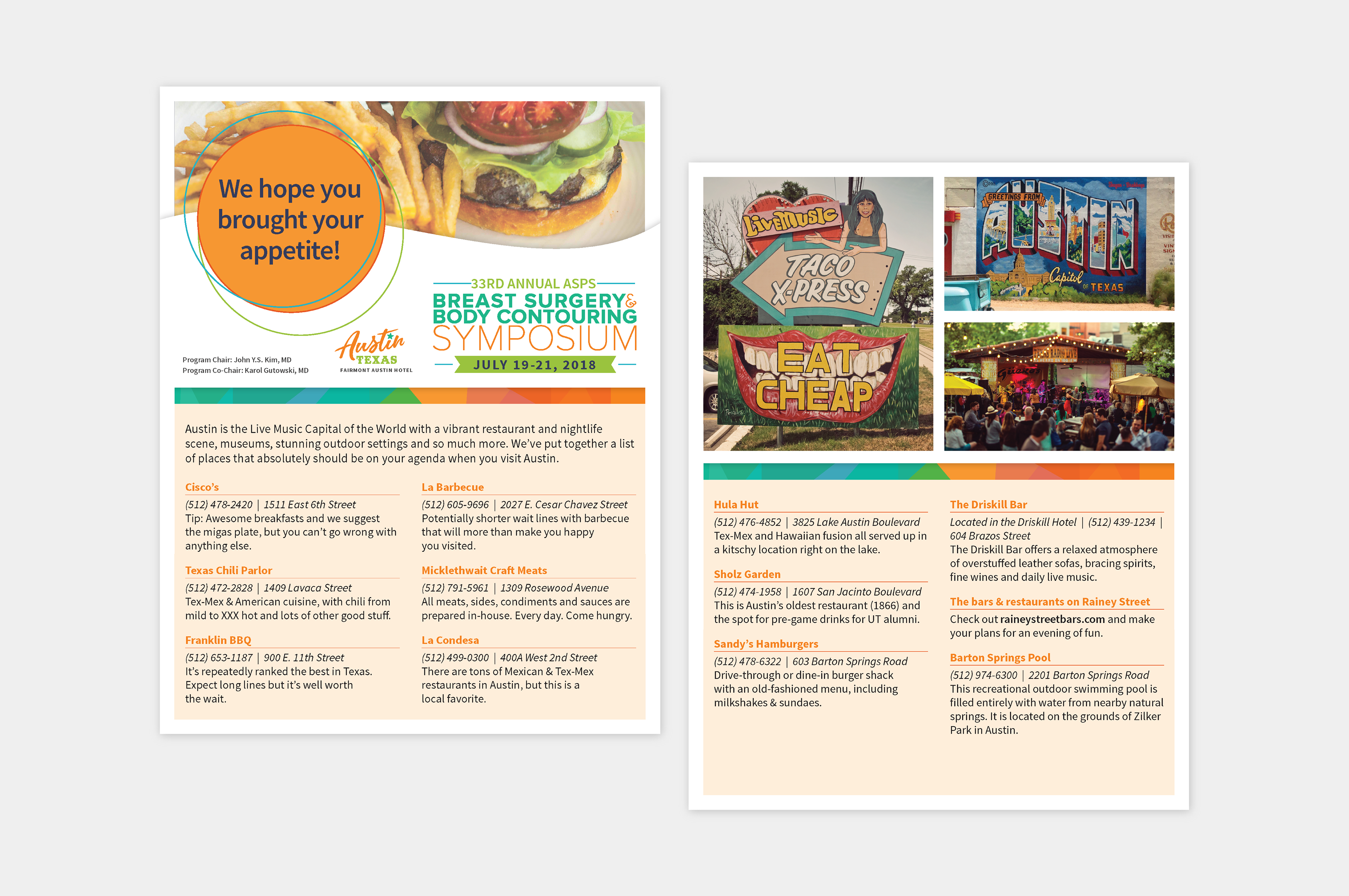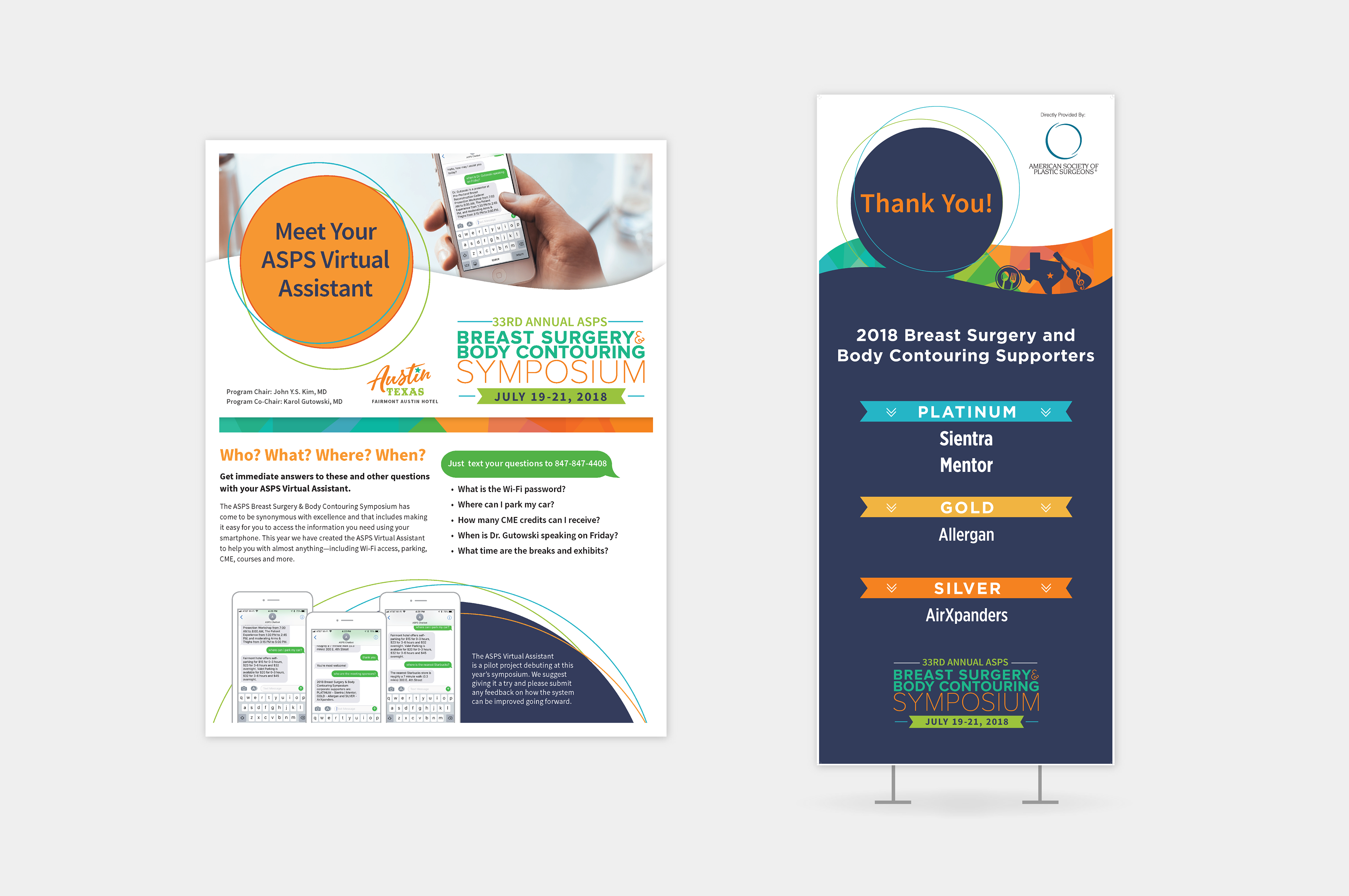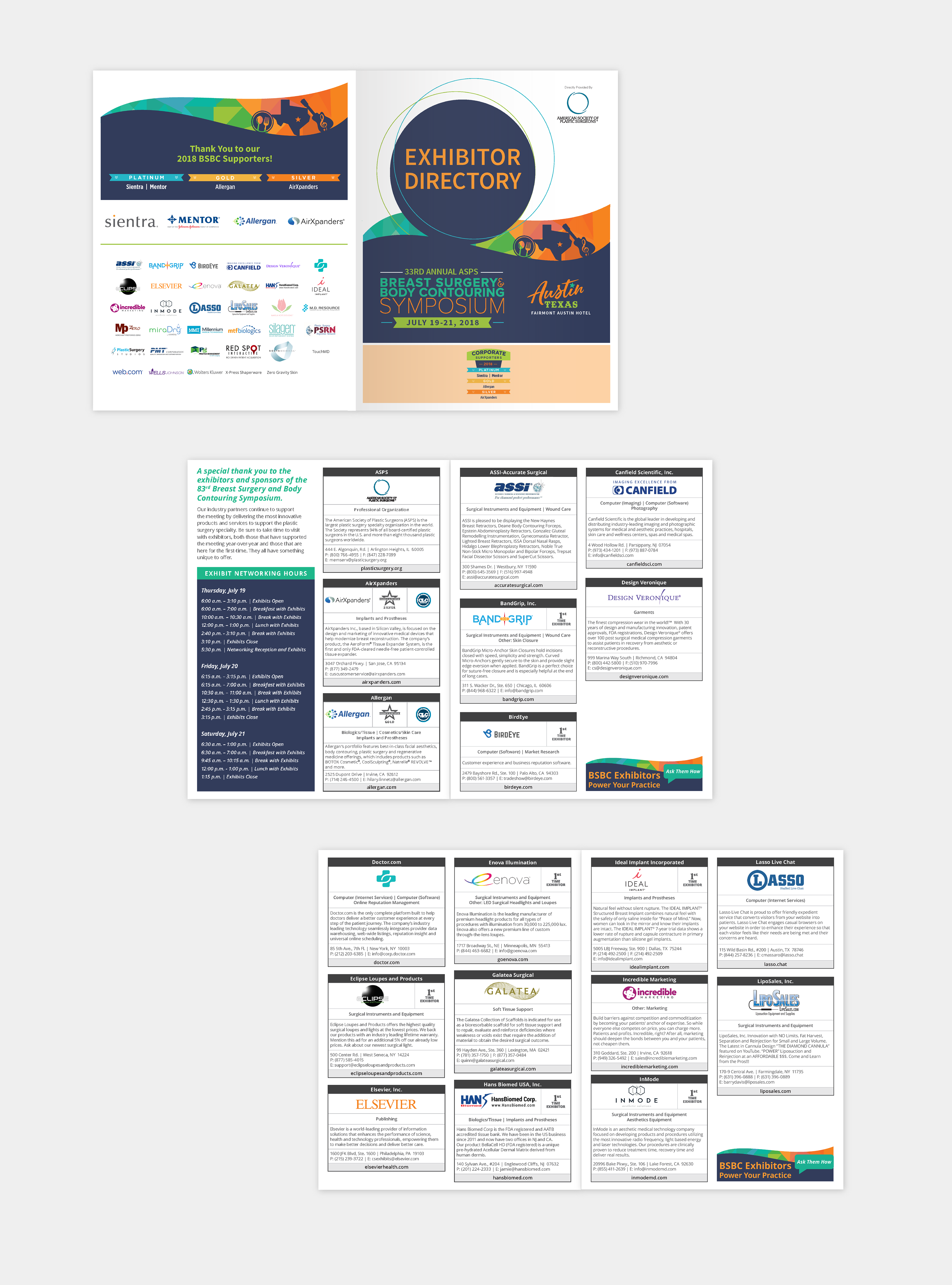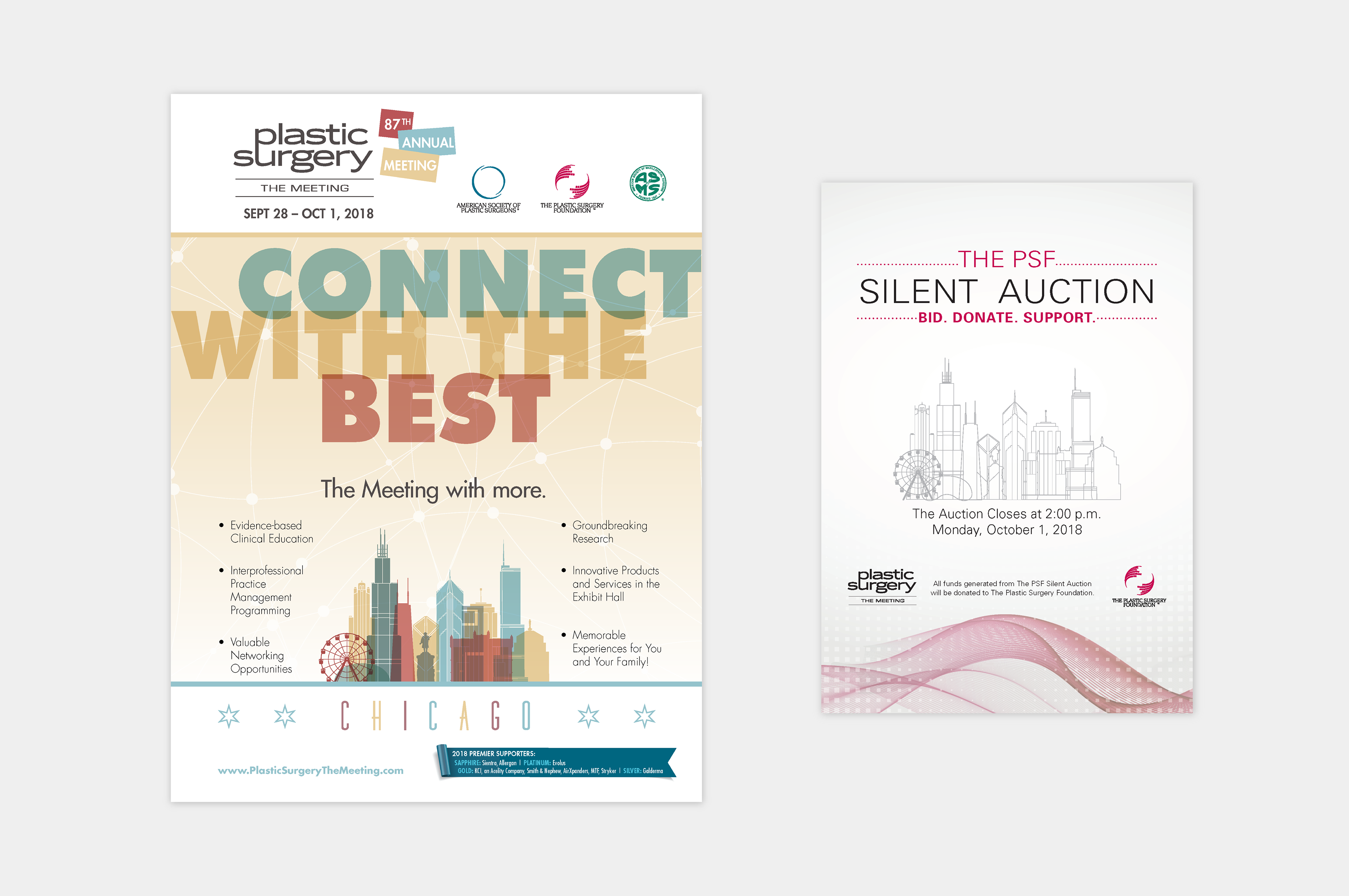 ©​​​​​​​ Copyrighted Materials:

 All materials were created within Zeller Marketing & Design and should not be reproduced, used to create derivative works or be distributed in copies. Designs were produced within a design team, using both original designs created in-house and template designs provided by clientele. ASPS projects were produced with art direction from Jen Walker, Joe Zeller and Danielle Magana. Original theme concepts for events by Jen Walker.