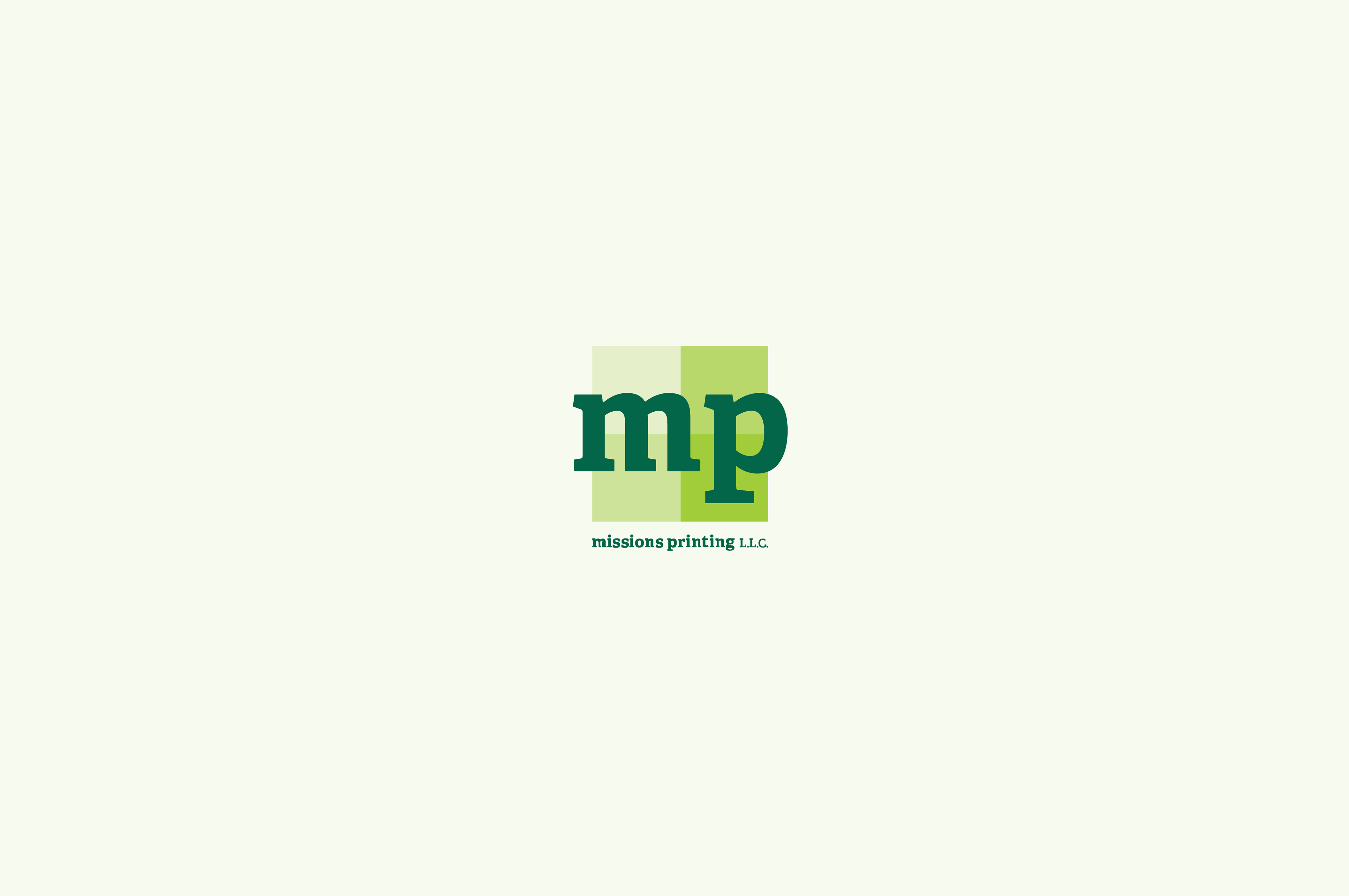 Missions Printing is a strategic missions partner, helping ministries and outreach organizations cut costs, increase outreach and streamline print production. As the lead designer for the project, I created a brochure, one-pager and set of emails for the client in order to better explain business practices, while promoting their services.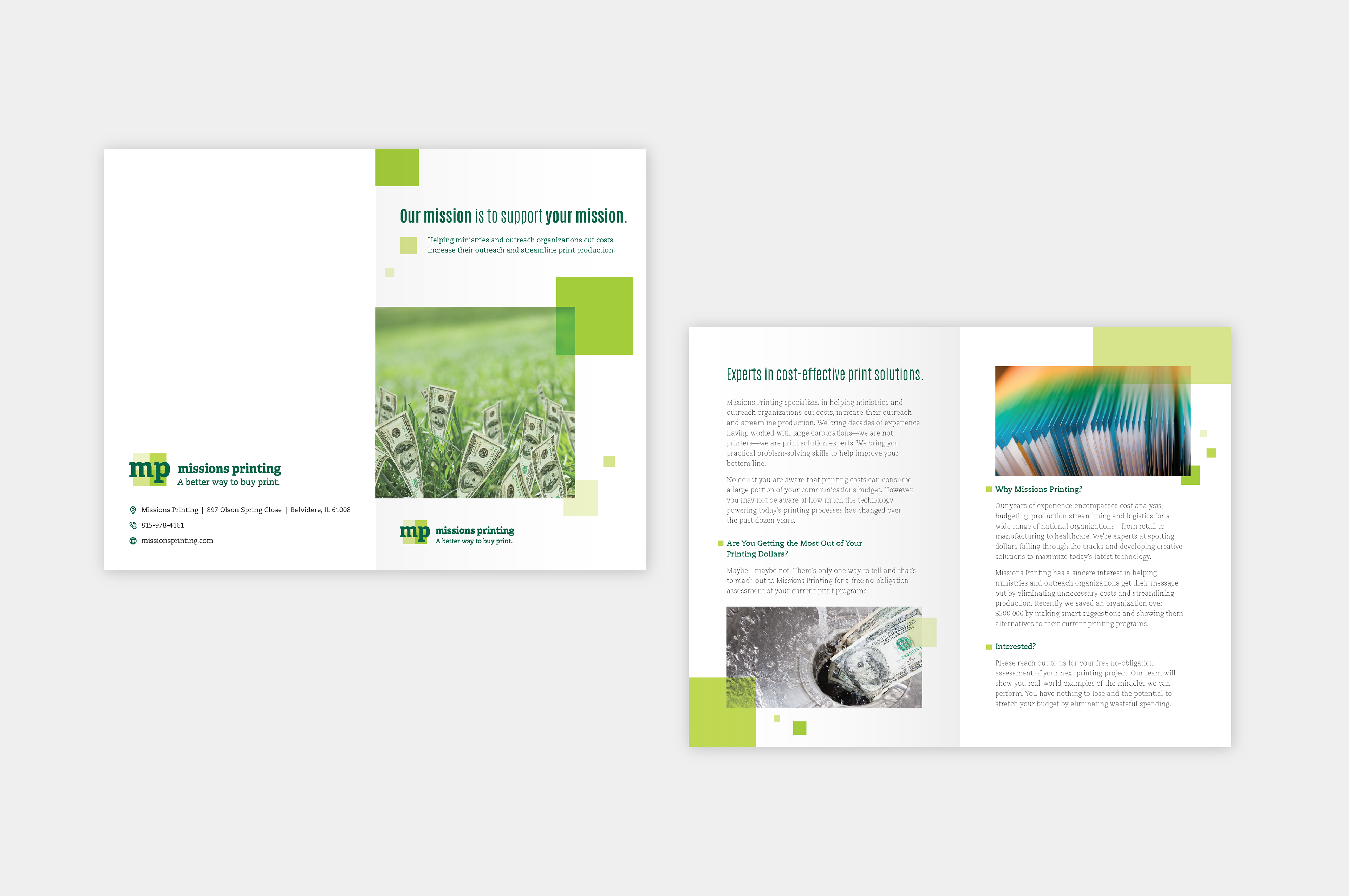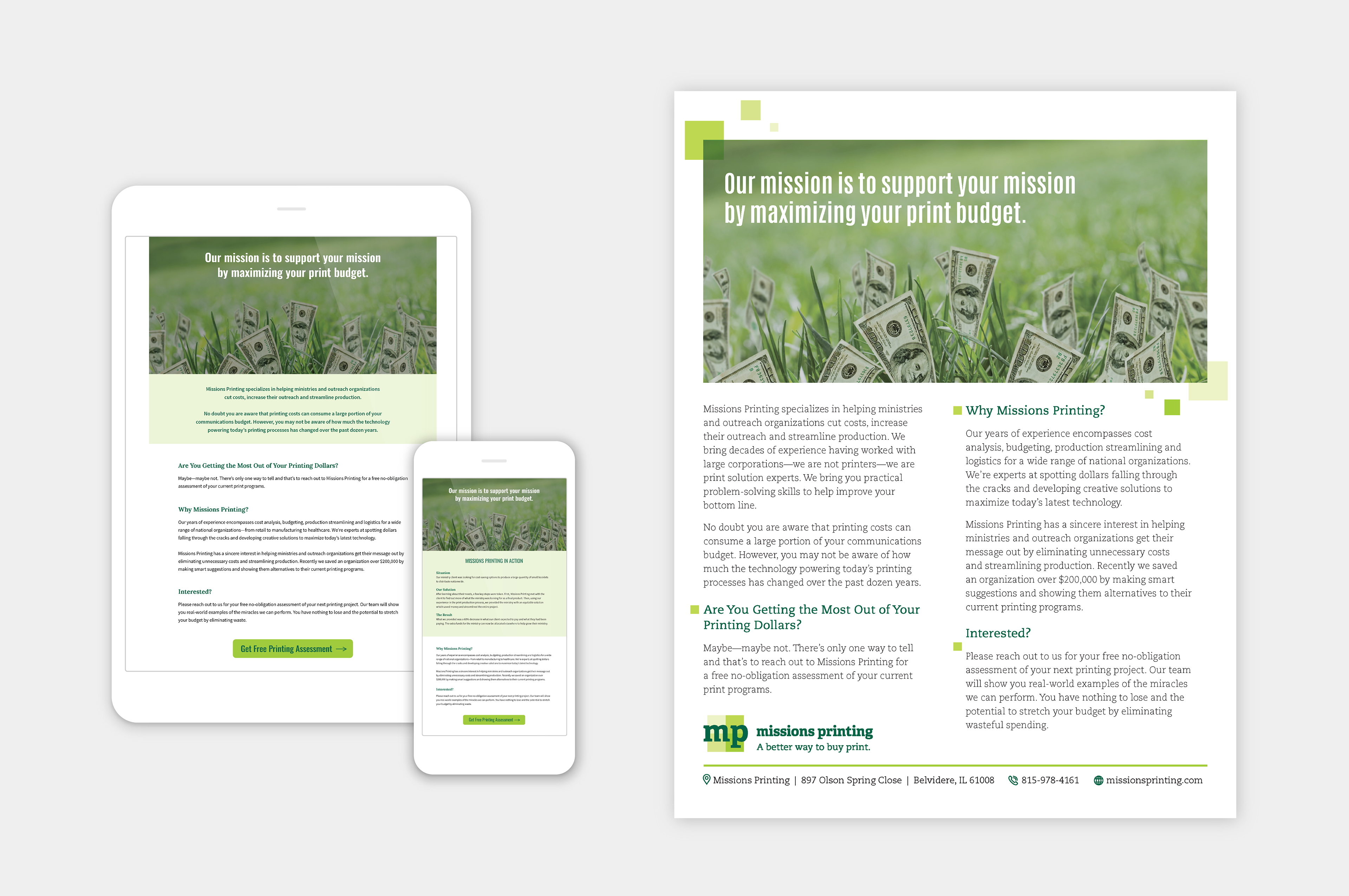 ©​​​​​​​ Copyrighted Materials:
 All materials were created within Zeller Marketing & Design and should not be reproduced, used to create derivative works or be distributed in copies. Designs were produced within a design team, using both original designs created in-house and template designs provided by clientele. Missions Printing projects were produced with art direction from LouAnn Zeller, Joe Zeller and Danielle Magana.