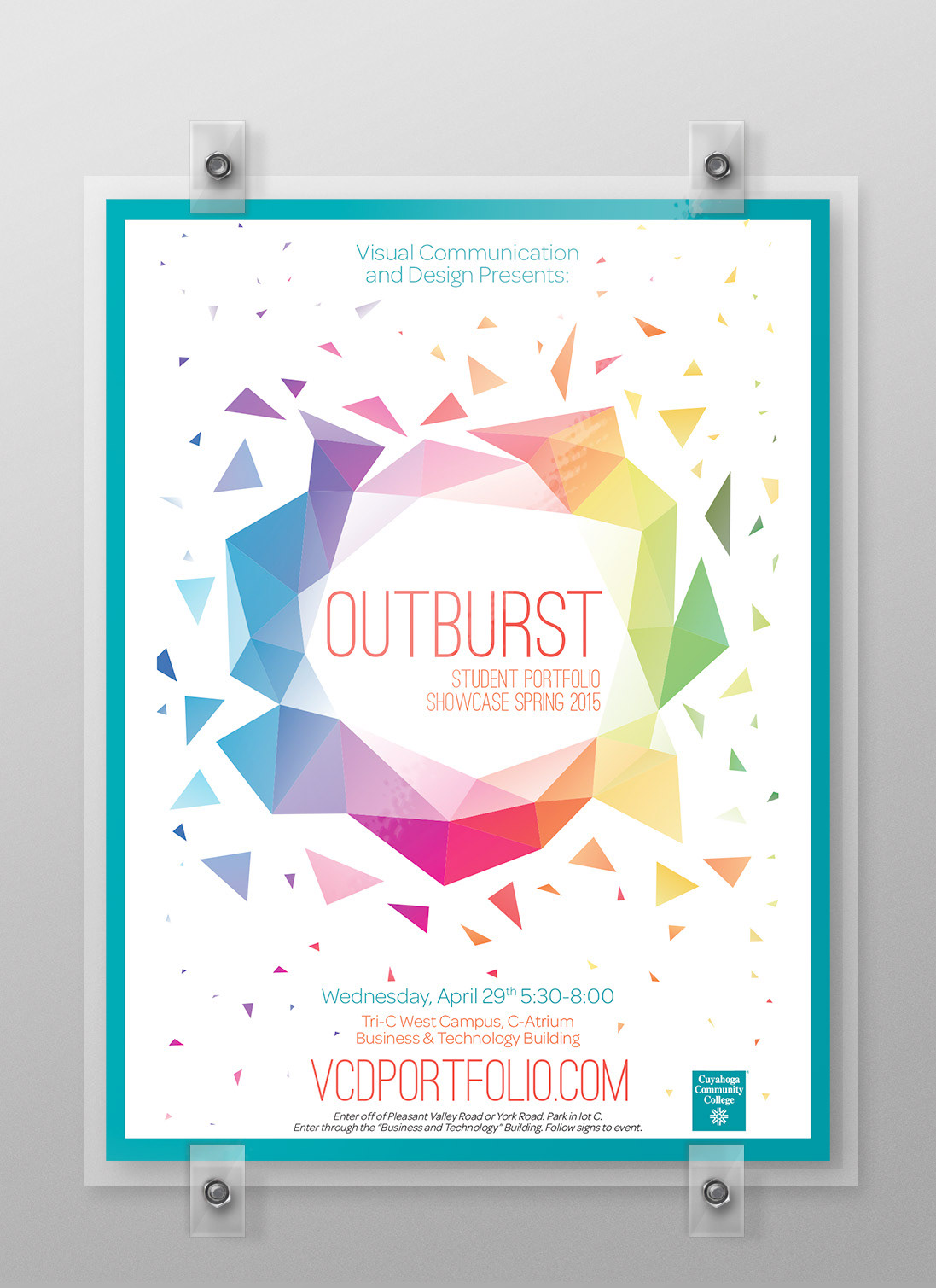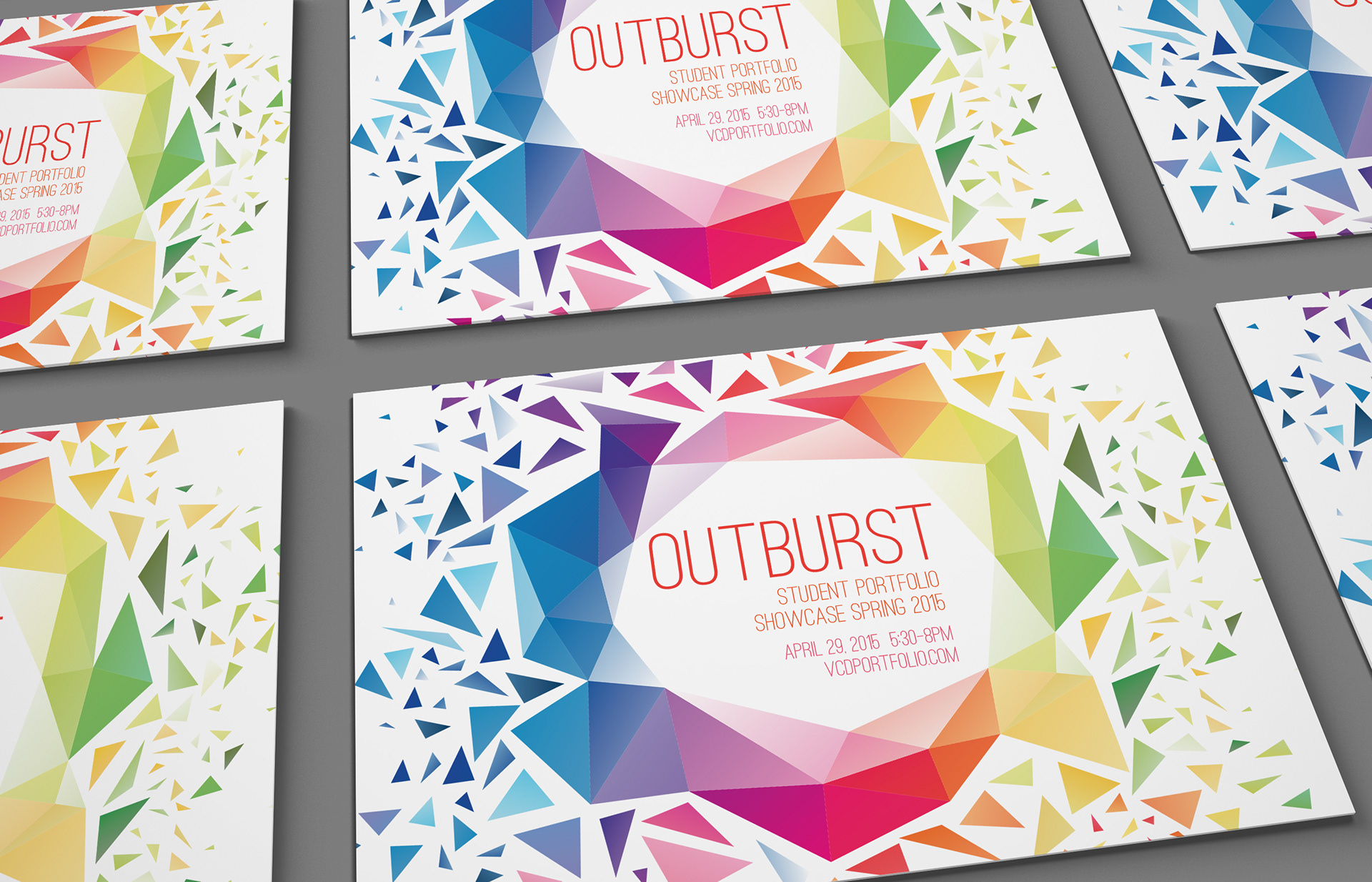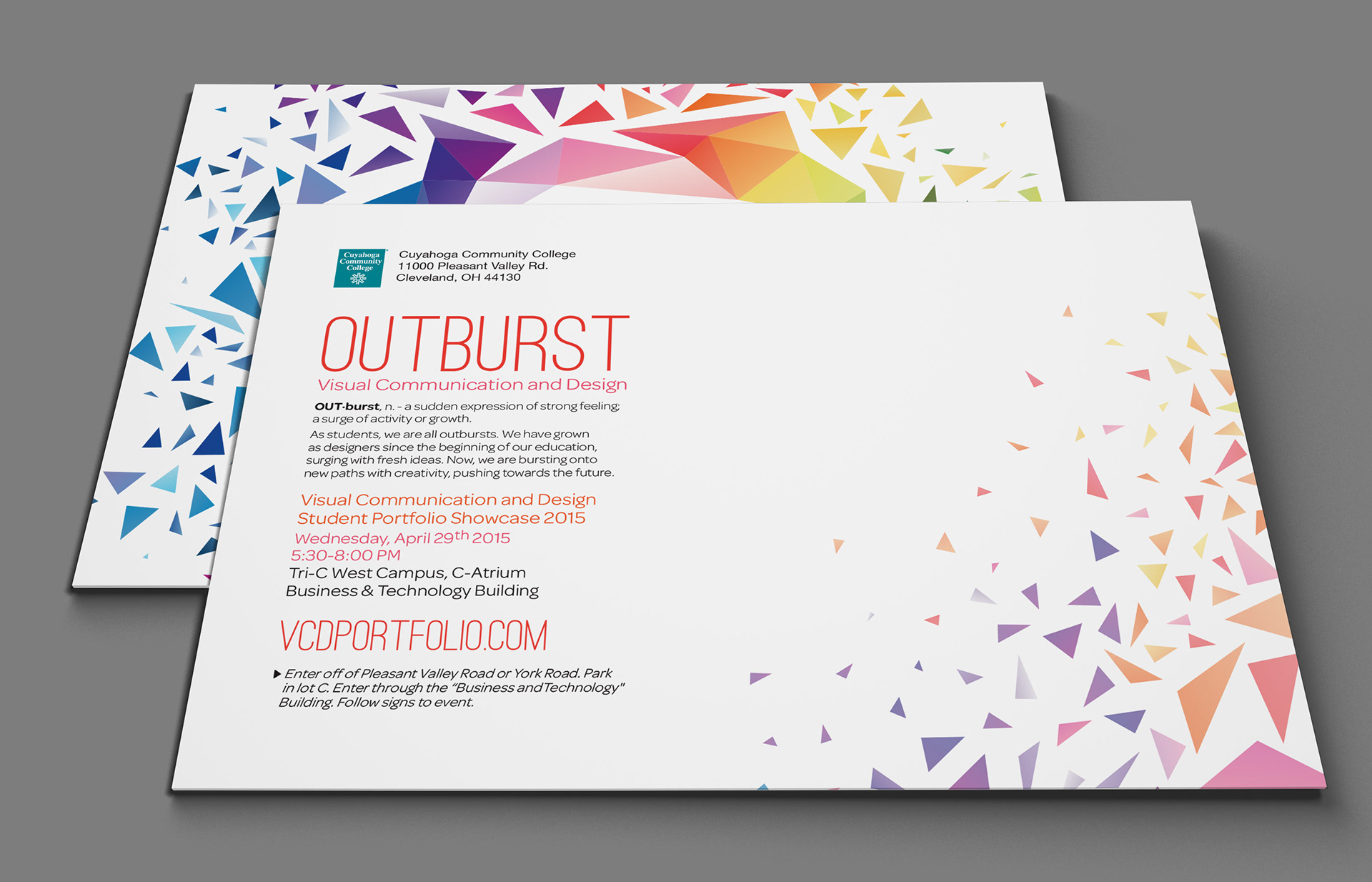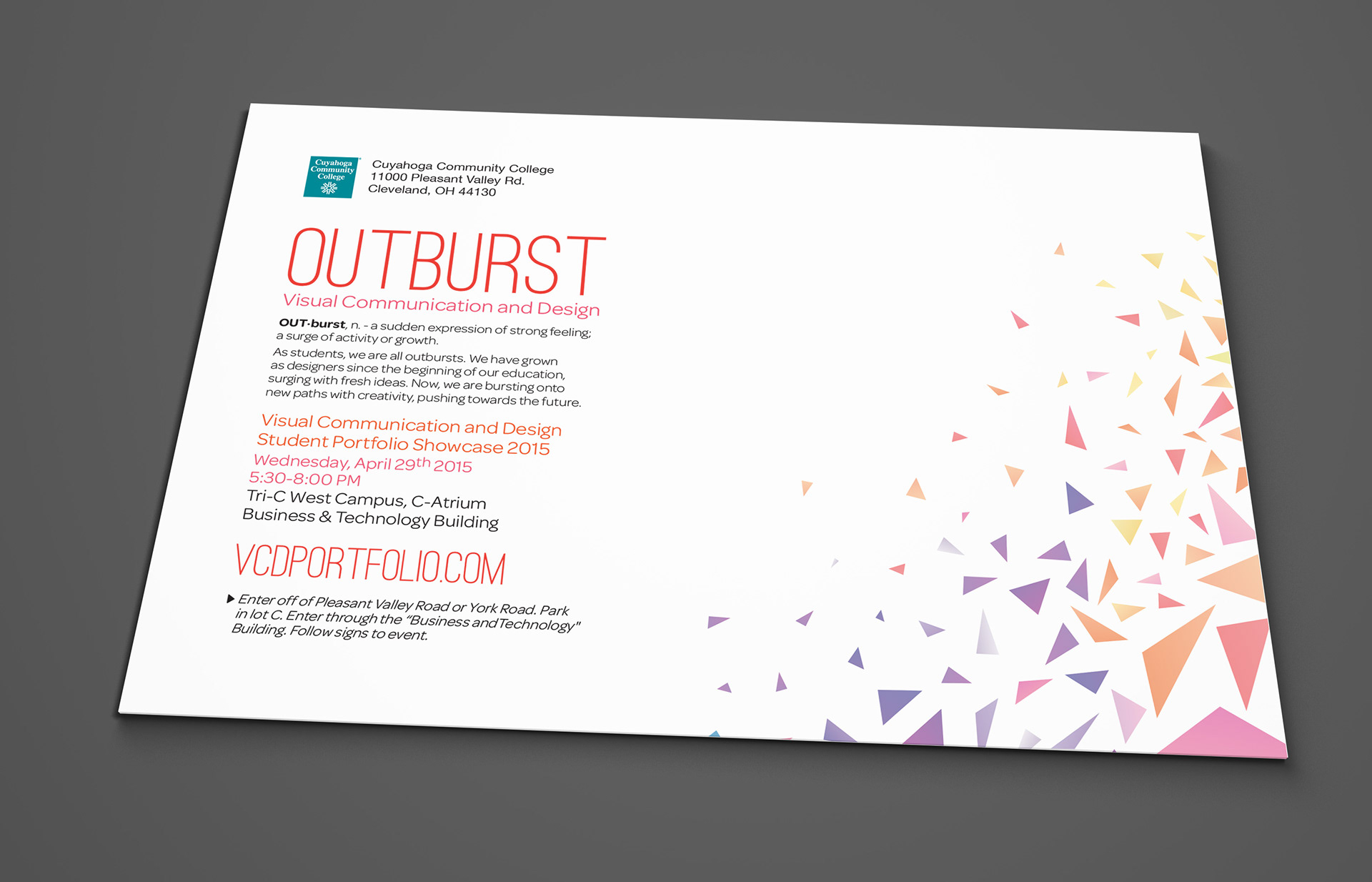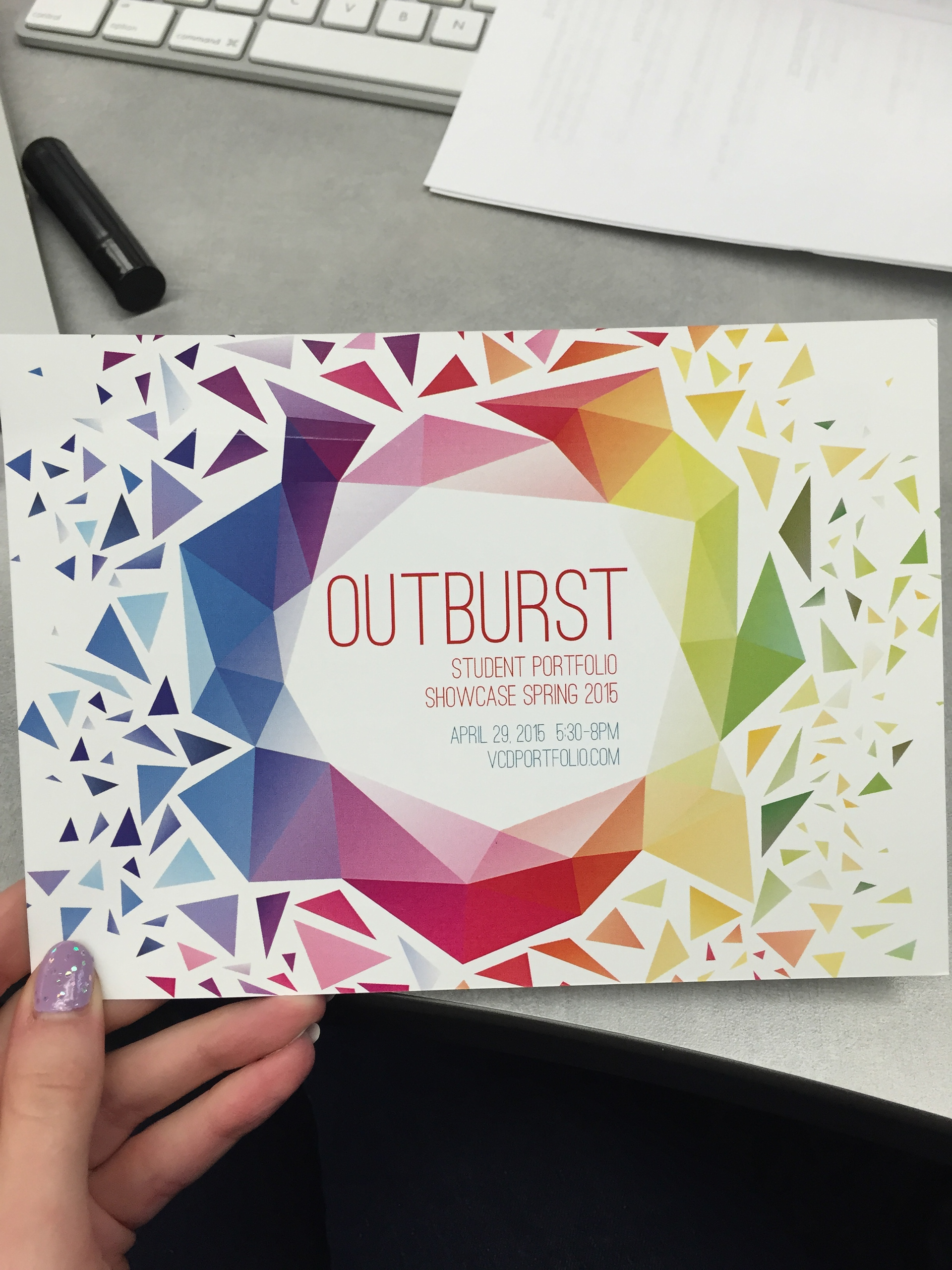 Every year at Cuyahoga Community College in the Visual Communication & Design Department, the students of the VCD department hold a Portfolio Show. As a requirement to participate, students must take a Portfolio Design course. All students in the course submit an entry to design and manage the show's theme. 
For the Spring 2015 Portfolio Showcase, I entered the design theme 'Outburst,' which was voted to be the show's theme. The design was inspired by the expression of an outburst, using a spectrum of color to represent the individuality of unique students and their artwork. The show's description:
OUT• burst, n. - a sudden expression of strong feeling, a surge of activity or growth.
"As students, we are all outbursts. We have grown as designers since the beginning of our education, surging with fresh ideas. Now, we are bursting onto new paths with creativity, pushing towards the future."
This design was showcased on all of the college's campuses and mailers were sent to students and businesses all around the Cleveland area.