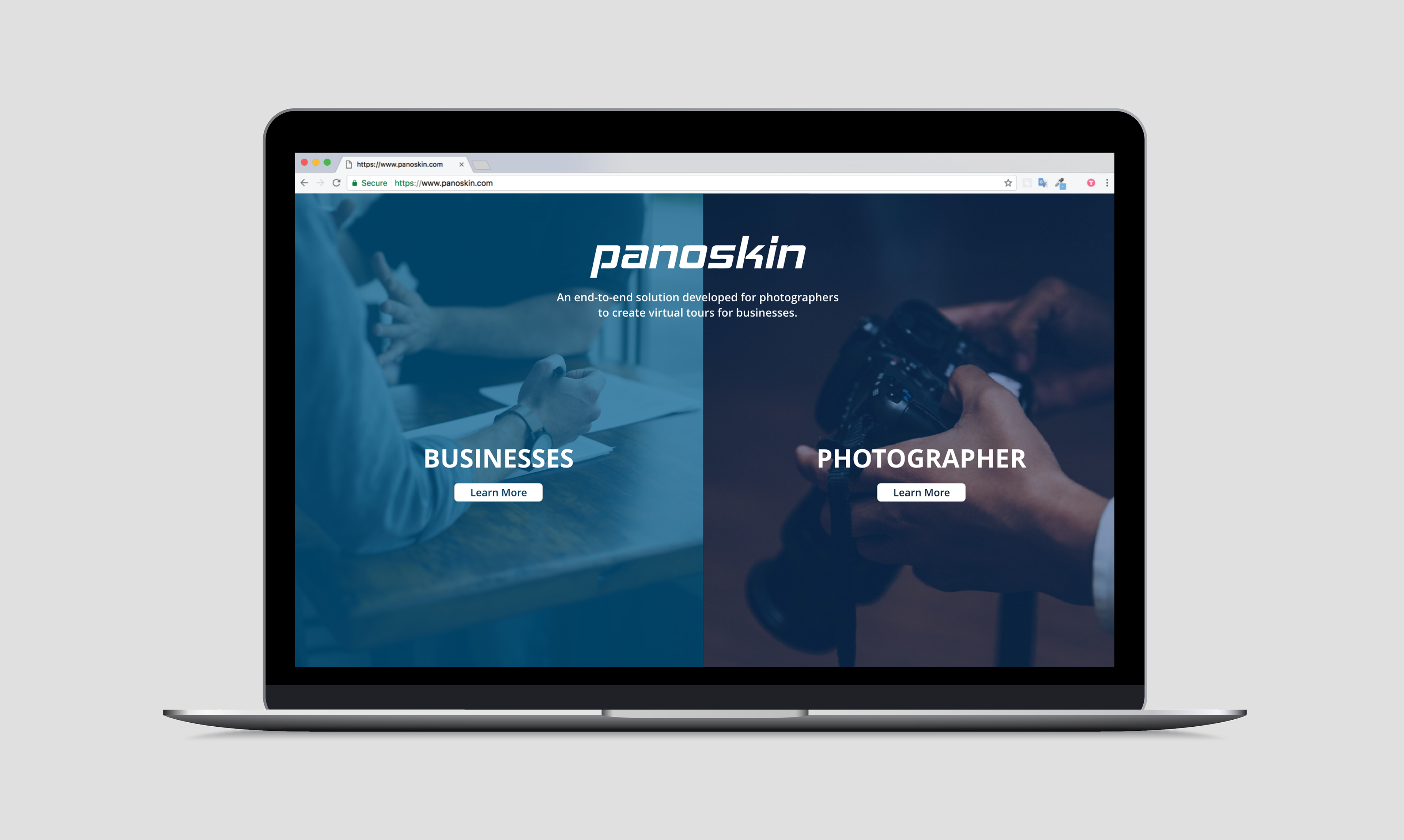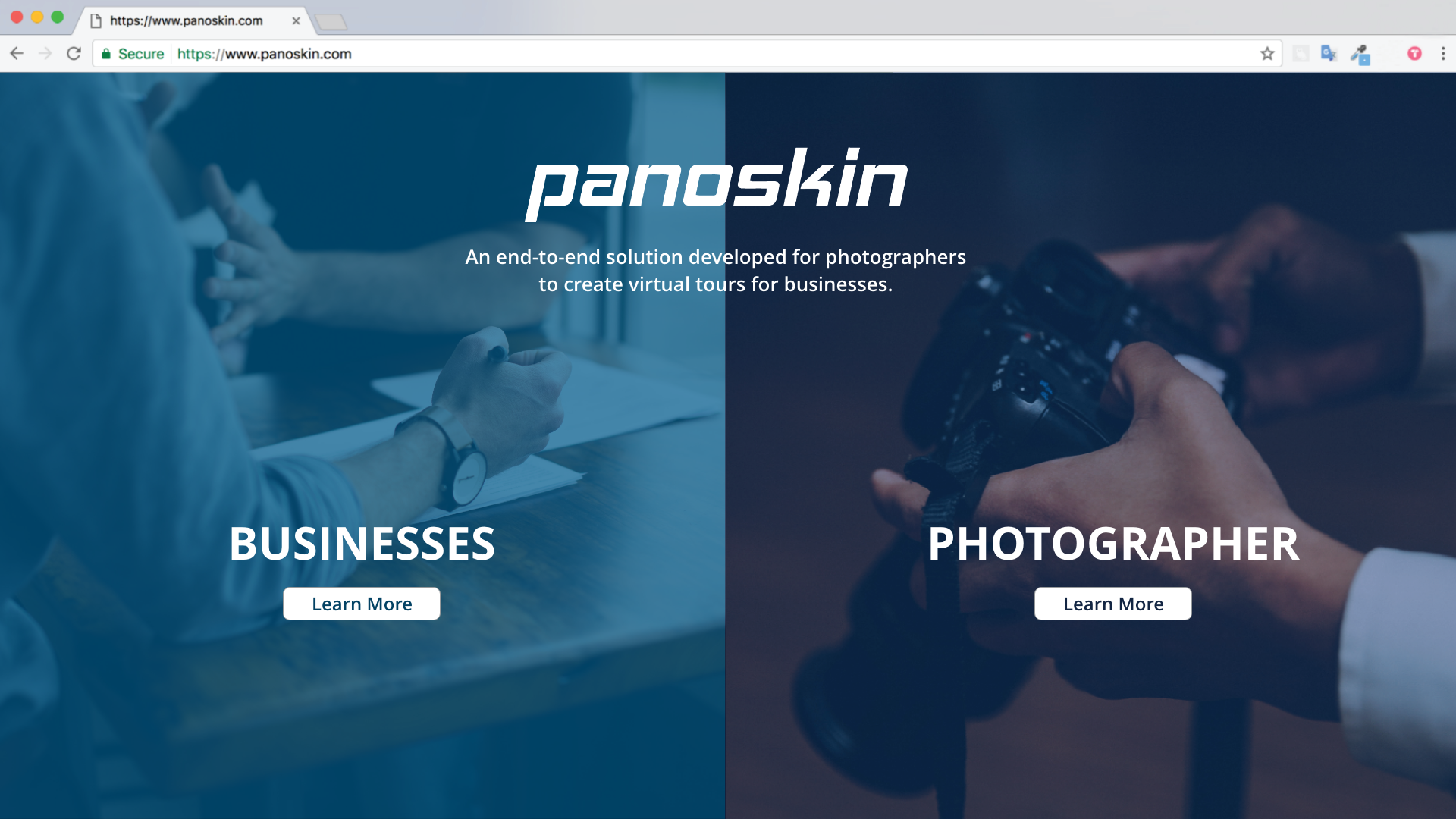 LCP360, a digital marketing agency, specializes in creating digital content for virtual tours and displaying it on Google Street View & Panoskin platform, which is used to showcase space and increase online presence.

While I worked for LCP360, I was tasked with creating a base website design for their product, Panoskin. The website needed to implement the publisher's features, statistics, pricing plans and future custom builder details.
The image above shows the original designed landing page for Panoskin. The mockup design below is the 'Photographer' website design.
You can see the live site by clicking here.