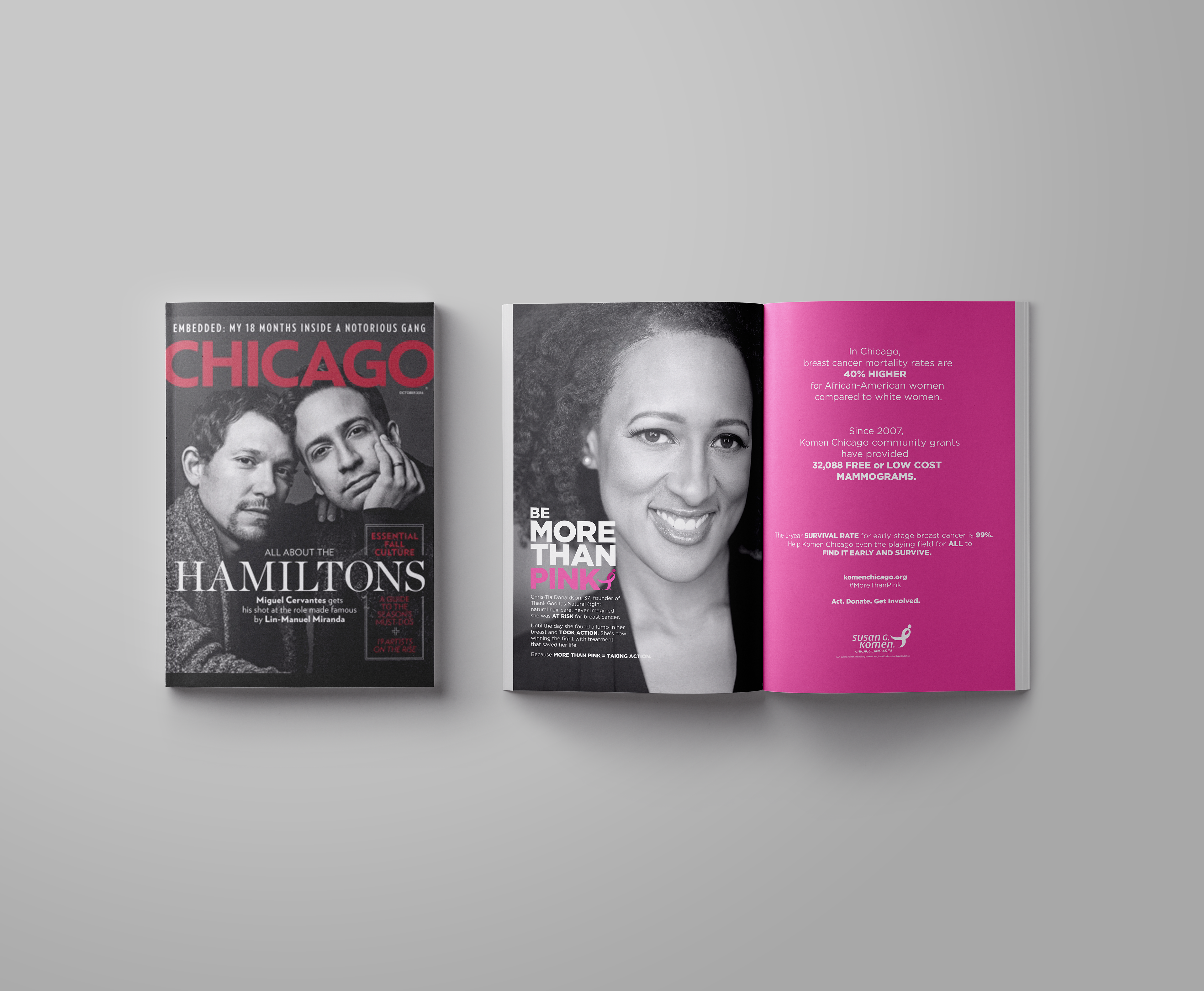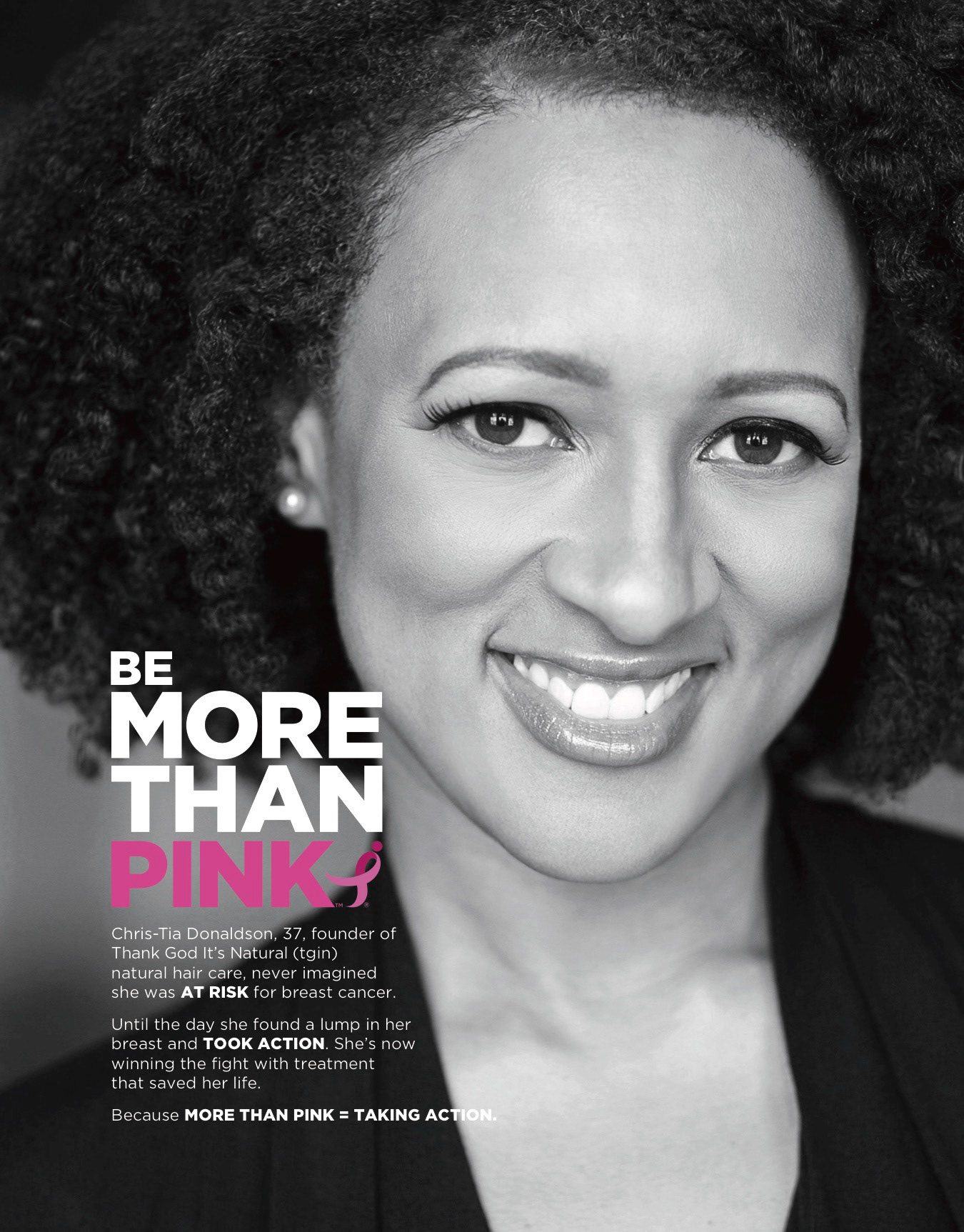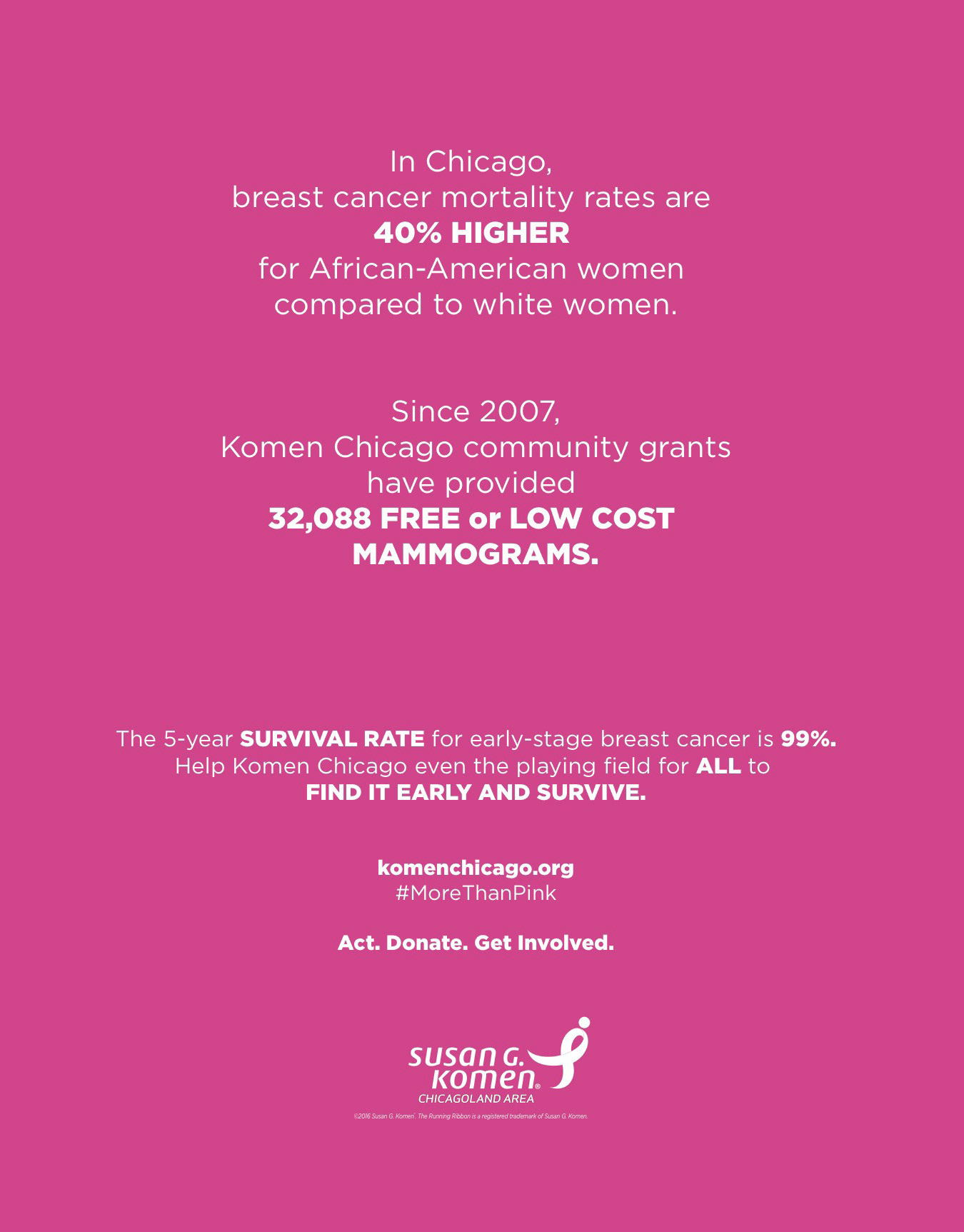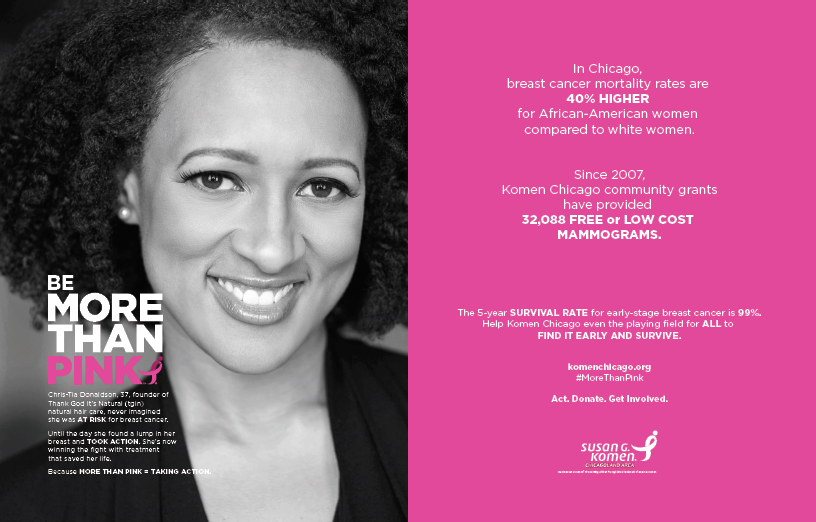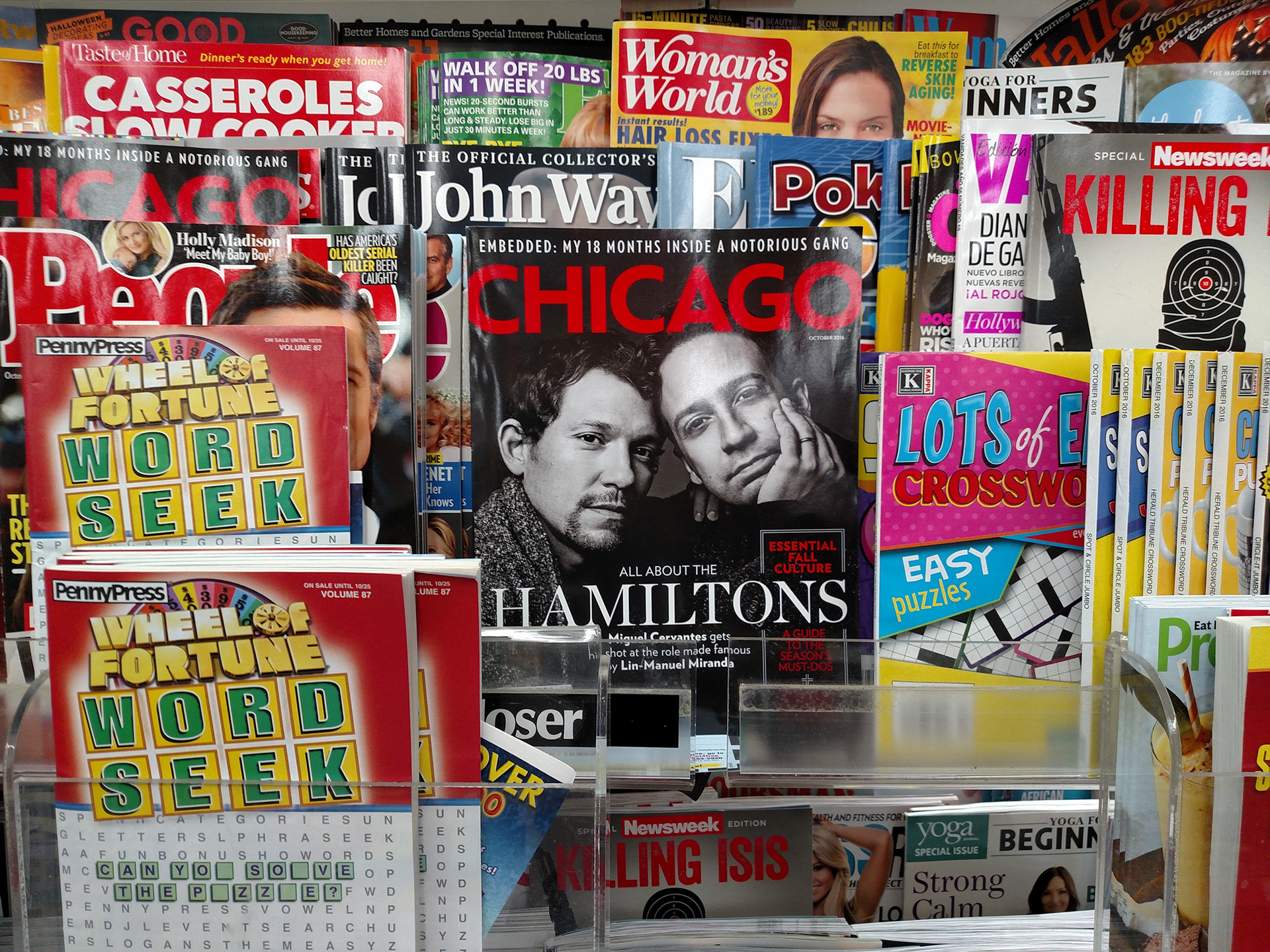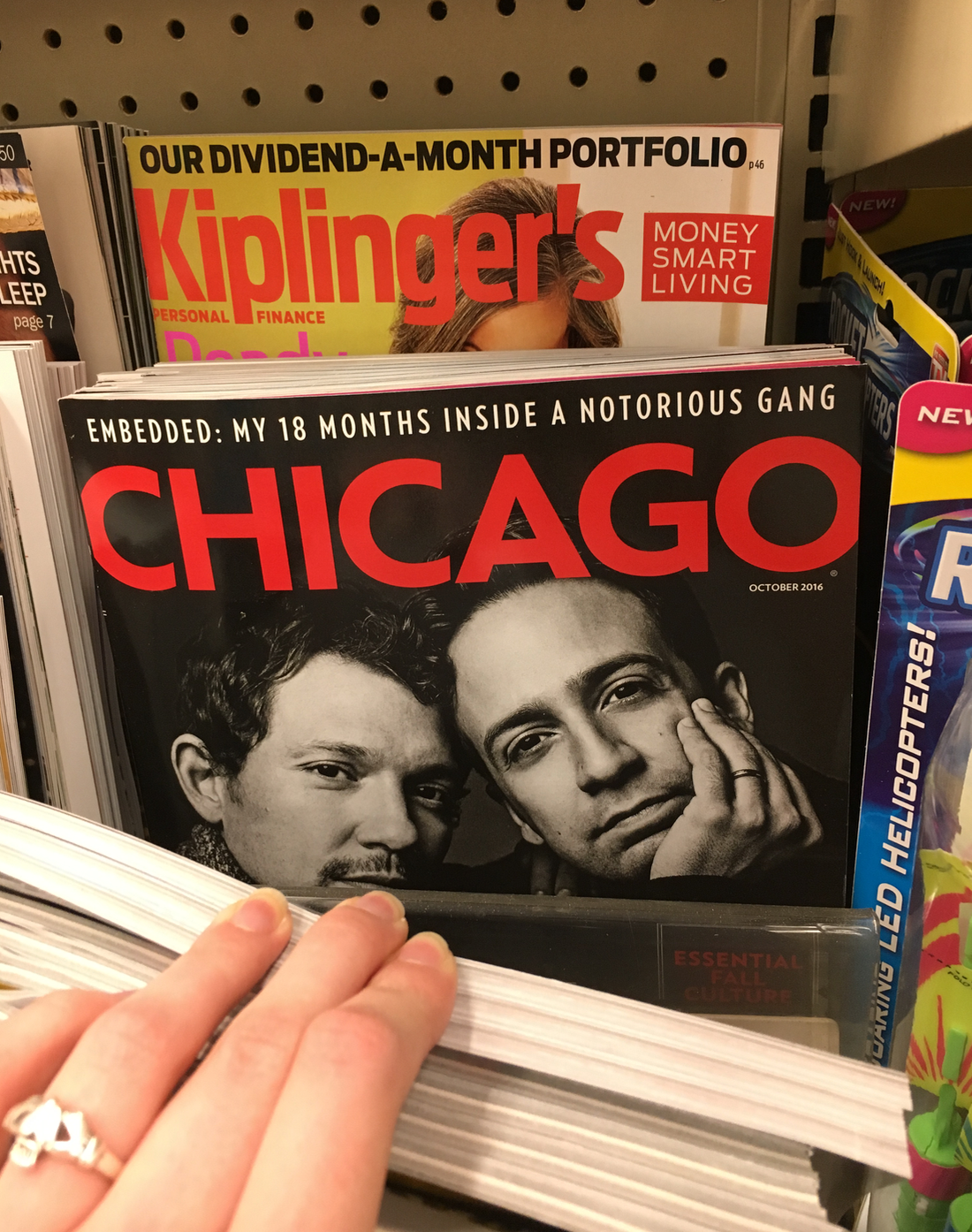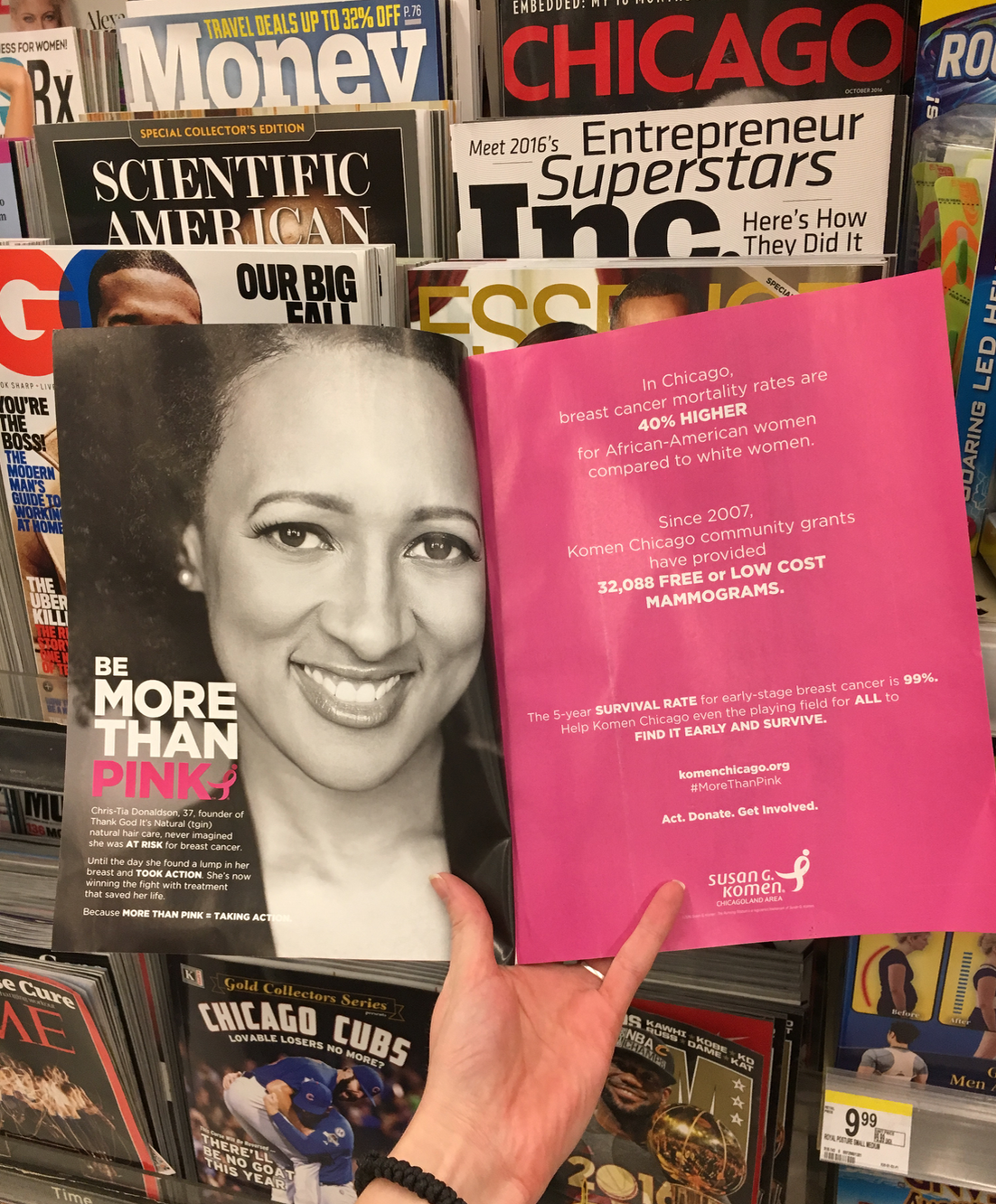 Susan G. Komen Chicago

, a non-profit breast cancer foundation affiliate of Susan G. Komen, focuses on helping people in the Chicagoland area with breast cancer education and services. 
The More Than Pink ad campaign was featured in Chicago Magazine for their October 2016 issue, and focused on one extremely important innovator in Chicago. The cover ad spread was designed to promote breast cancer prevention services and research that could save many lives. 

Chris-Tia Donaldson, owner of the company TGIN (Thank God It's Natural) located in Chicago, was diagnosed early with breast cancer and continues to promote early breast detection as a key to ending breast cancer.  Chris-Tia has been featured in major media publications such as USA Today, Marie Claire, Black Enterprise, Ebony, Heart & Soul, Chicago Tribune, Chicago Sun Times, Detroit News, Boston Bay State Banner, as well as many other outlets throughout the country.​​​​​​​