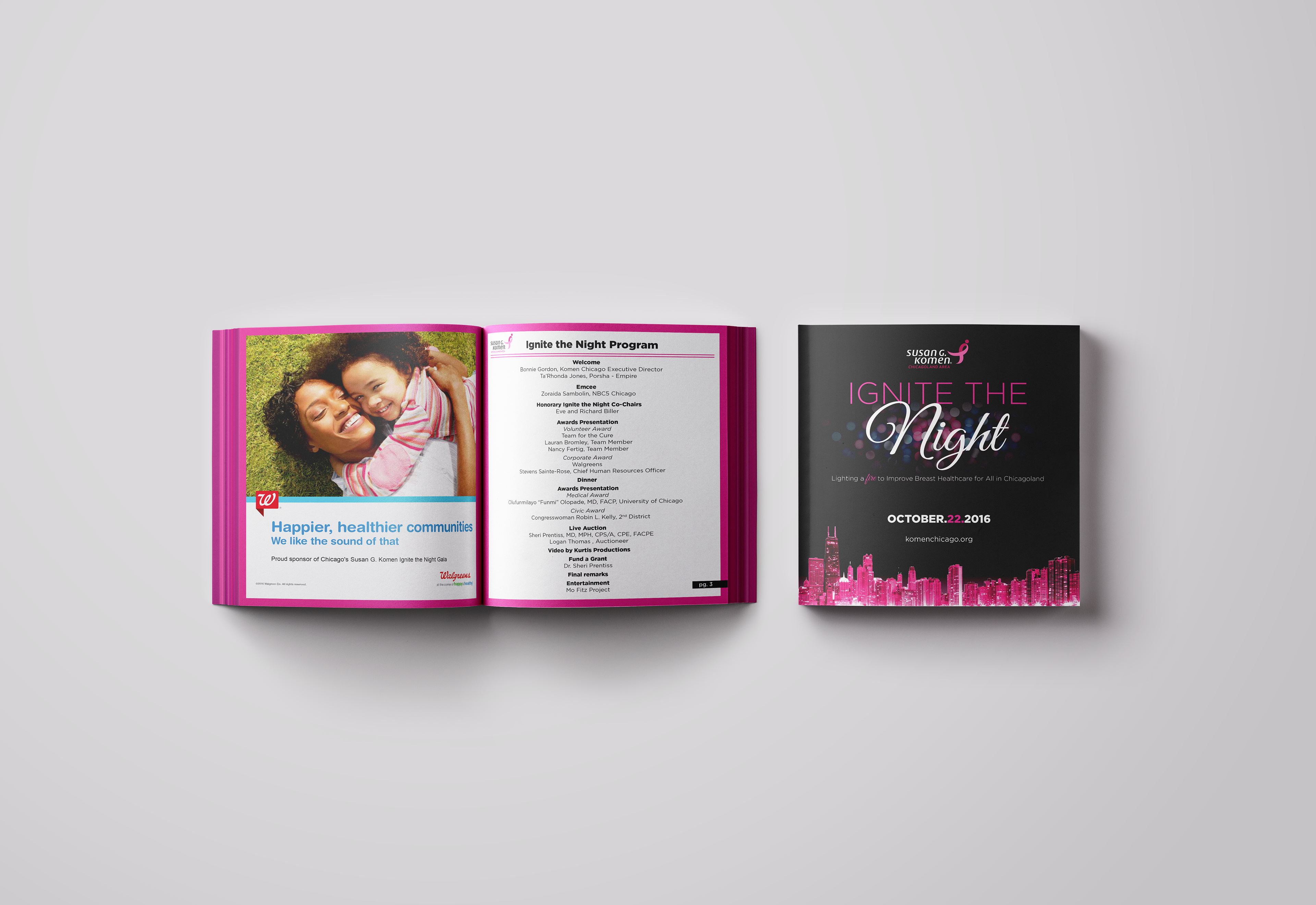 Susan G. Komen Chicago

, a non-profit breast cancer foundation, held their first inaugural Ignite the Night Gala in October 2016 at the Wintrust Bank Building in downtown Chicago.
For the event, I was designated with creating a Tribute Book to honor award recipients, promote sponsors of the event and focus on the More Than Pink Heroes tribute stories.
The design followed Komen's guidelines and branding. The books were left on each chair of over 100 attendees of the event, shown in photos below (I apologize for image quality, I attended the event as a volunteer and could not take better images with my phone).