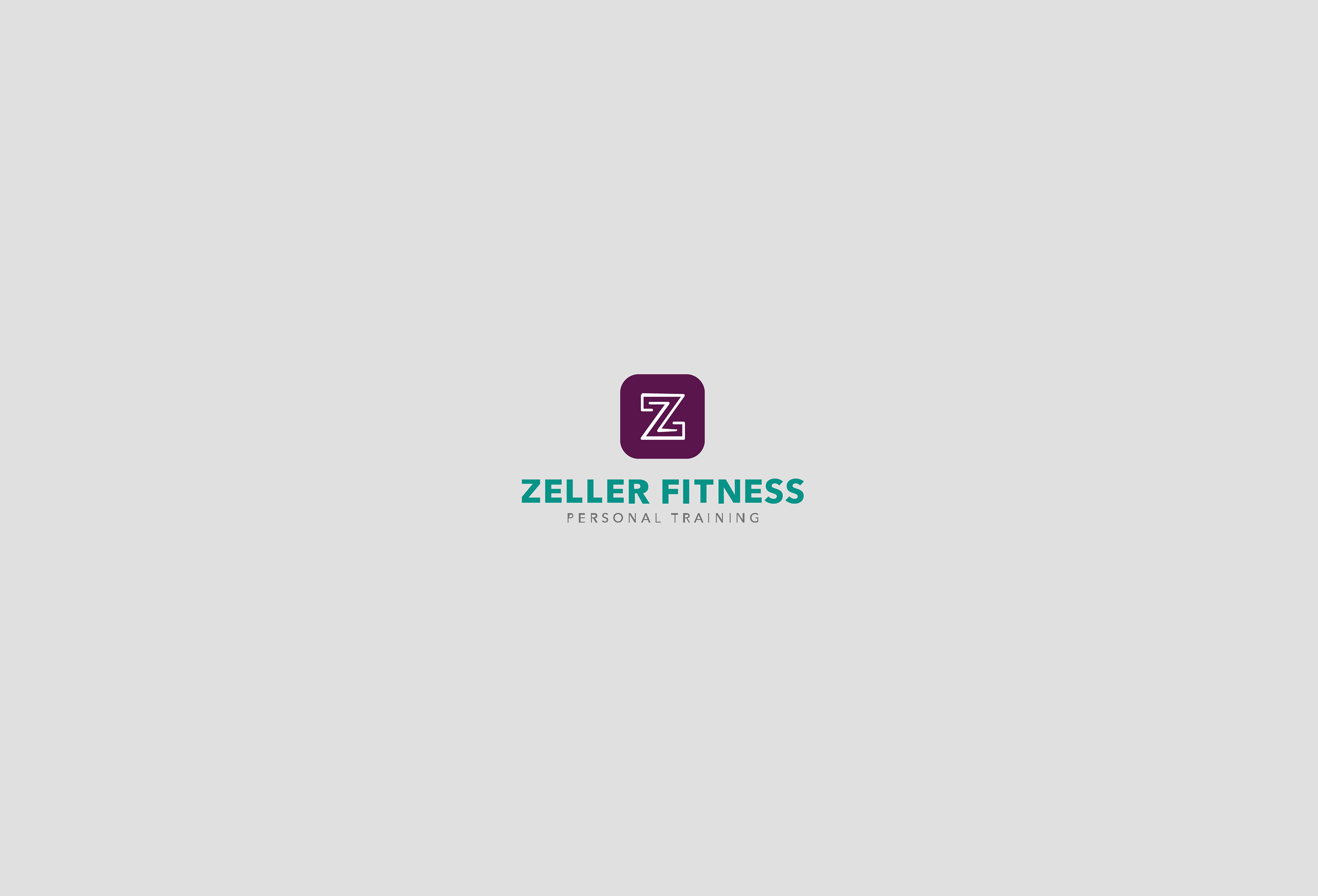 Zeller Fitness is a personal training company, established in 2018. Through rounds of logo design options provided to the client, my "Z" bug was chosen to be the logo mark. After the logo was chosen, the Zeller design team created the wordmark and color scheme. Upon approval, the team was asked to build out a website and questionnaire forms for incoming fitness clients. Utilizing

Cross Your Finish Line

, I created a custom accent graphic for the hero of the site, and built the full concept site in Sketch.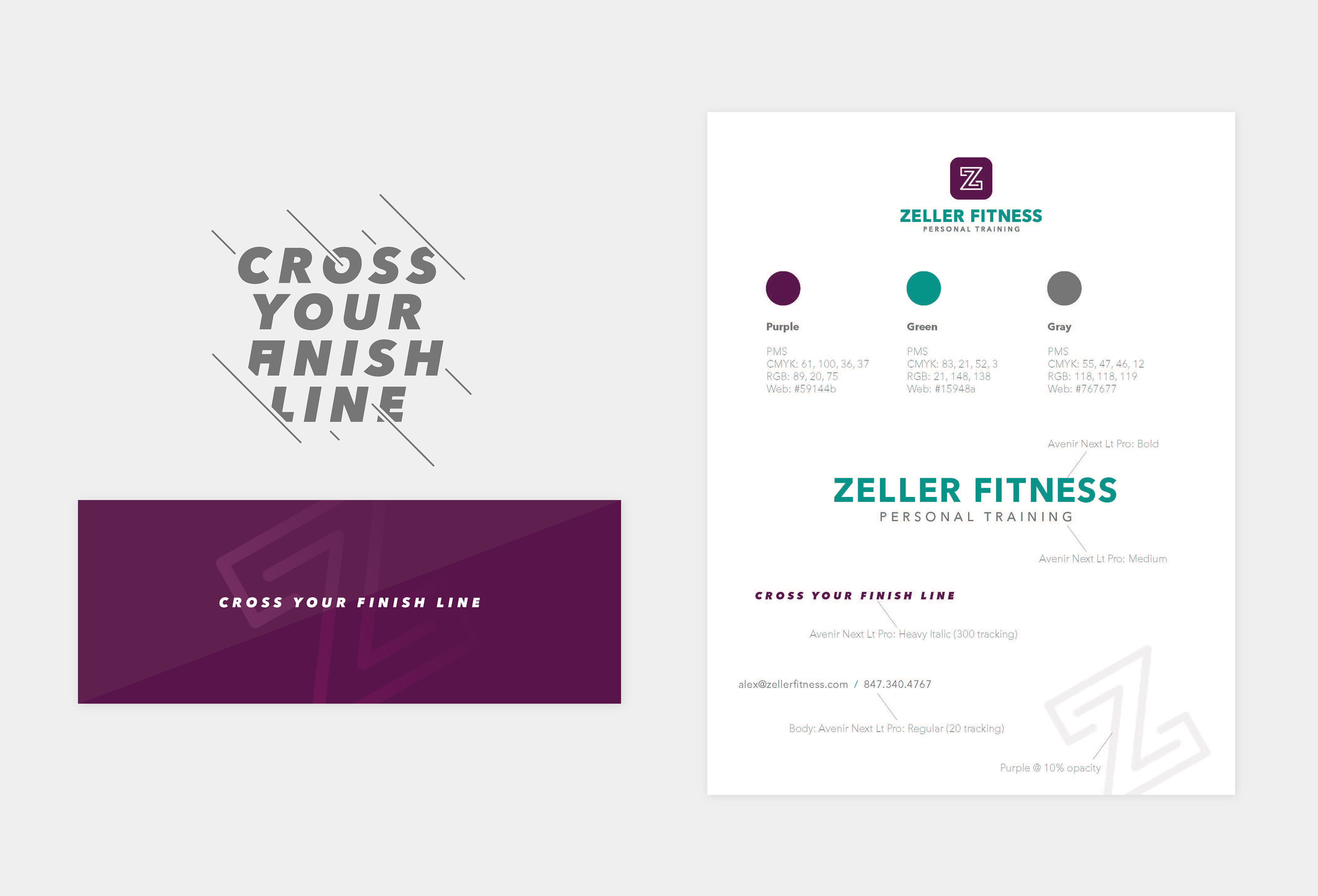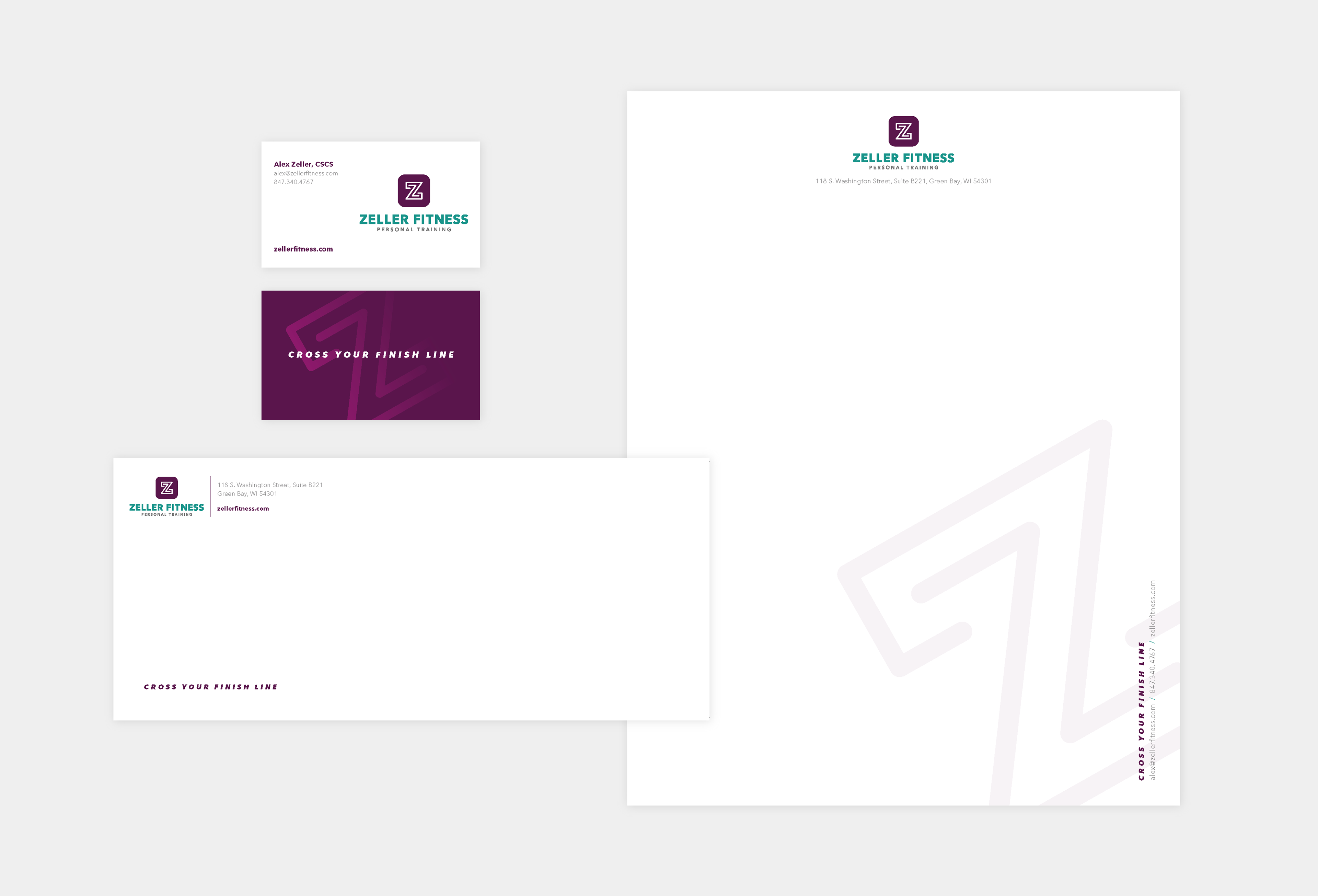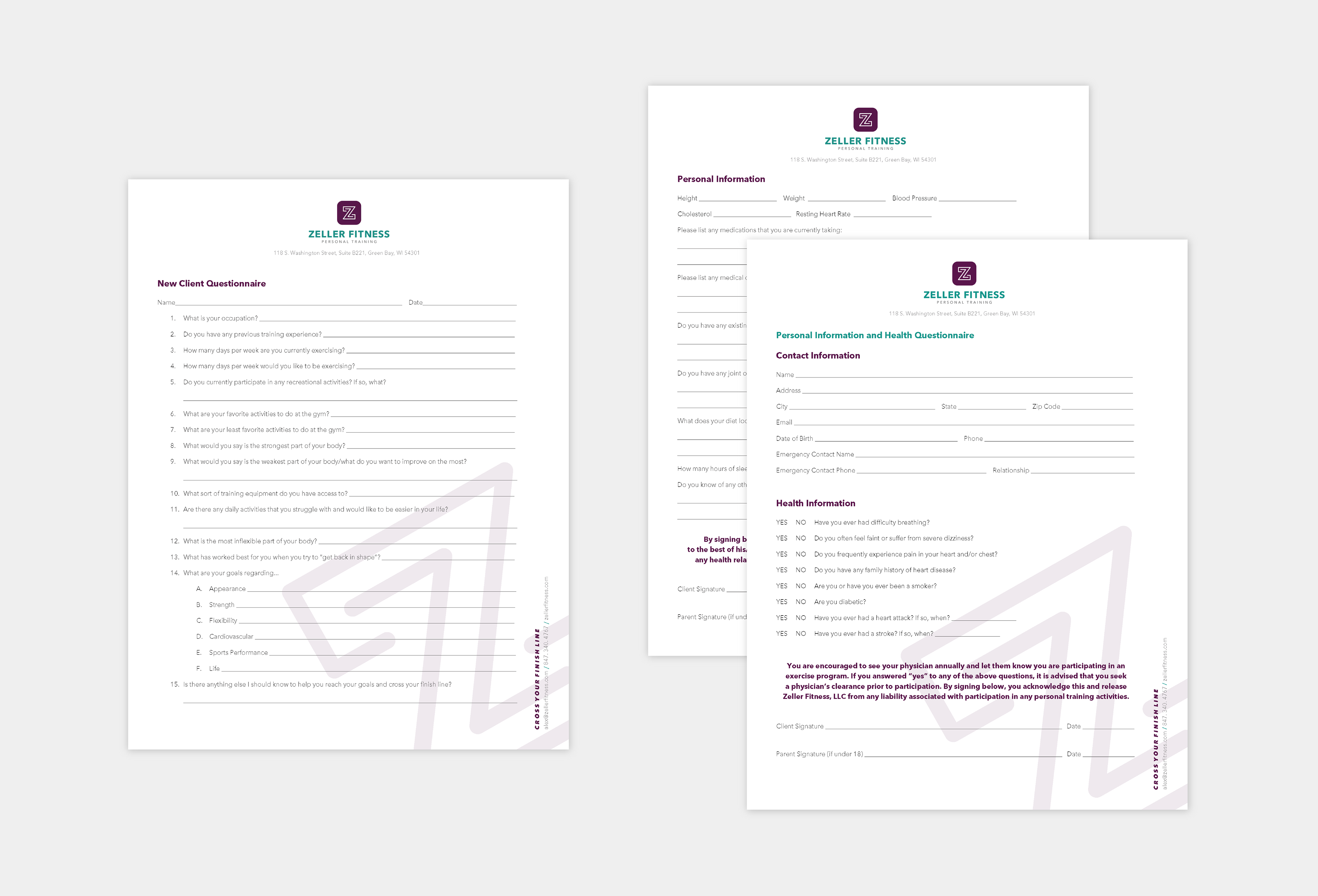 ©​​​​​​​ Copyrighted Materials

: All materials were created within Zeller Marketing & Design and should not be reproduced, used to create derivative works or be distributed in copies. Designs were produced within a design team, using both original designs created in-house and template designs provided by clientele. Zeller Fitness website was produced with art direction from Andy Sauder. Letterhead, business card and envelope created by James Brouder III.